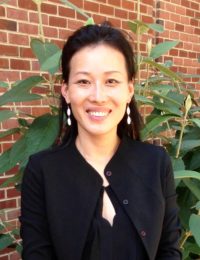 Xiangyou (Sharon) Shen, PhD, Executive Director
xxs114@psu.edu | Phone: 814-867-4223
After having worked as a Program Coordinator at Global Connections in 2012, Sharon returned as Executive Director in July 2016. Growing up in China, completing her graduate studies in the U.S., and now a long-term resident of Central PA, Sharon brings with her an in-depth understanding of the various needs and challenges of internationals as well as insights about the profound benefits and rewards of enriched cultural living for both foreigners and locals. Sharon has a background in Leisure Studies with a focus on health and psychological well-being. She has taught at universities, conducted cross-cultural research, procured funding from government, universities, companies, and NGOs, and provided expert consulting services in program evaluation and international development of educational programs. Sharon lives in State College with her husband Kevin and two cheerful and bouncing boys—August and Leonardo.
Wenjie Fu, Program Coordinator
wzf11@psu.edu | Phone: 814-867-4377
Wenjie brings experience in organizing and coordinating cultural projects and facilitating international student orientations and language workshops. She enjoys providing assistance for international groups to help them adapt to new environments quickly and smoothly. Her first-hand experience as an international student in the U.S.A. has prepared her with cultural sensitivity and respect for diversity. Wenjie completed her Master's degree in Biomolecular and Chemical Engineering from Ohio University in 2013 and moved to Denver, Colorado for her second Master's degree in Business Management at the University of Denver.  After graduation, she came to State College, PA with her husband, Derek, in the Summer of 2015.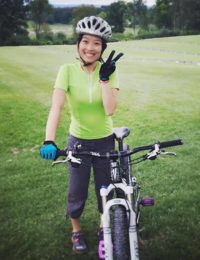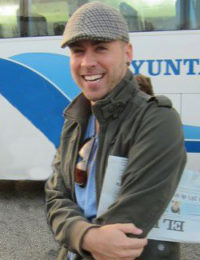 Jim Sauls, Program Coordinator
jds595@psu.edu | Phone: 814-863-0758
Jim joined Global Connections in May 2016. He has a background in Anthropology and History with a geographic focus on Latin America. Jim completed his Bachelors of Arts in Anthropology in 2010 at Illinois State University and then volunteered with the AmeriCorps for one year aiding those populations most in need throughout the Phoenix, Arizona area. Afterwards, he moved to Marbella, Spain where he worked in secondary public education. In 2013, he returned to the United States for graduate studies at the University of Illinois Urbana-Champaign where he received his Masters of Arts in Latin American Studies in 2015. Most recently, Jim lived in Porto Alegre, Brazil conducting ethnographic research before relocating to State College where he works in conjunction with Penn State University.