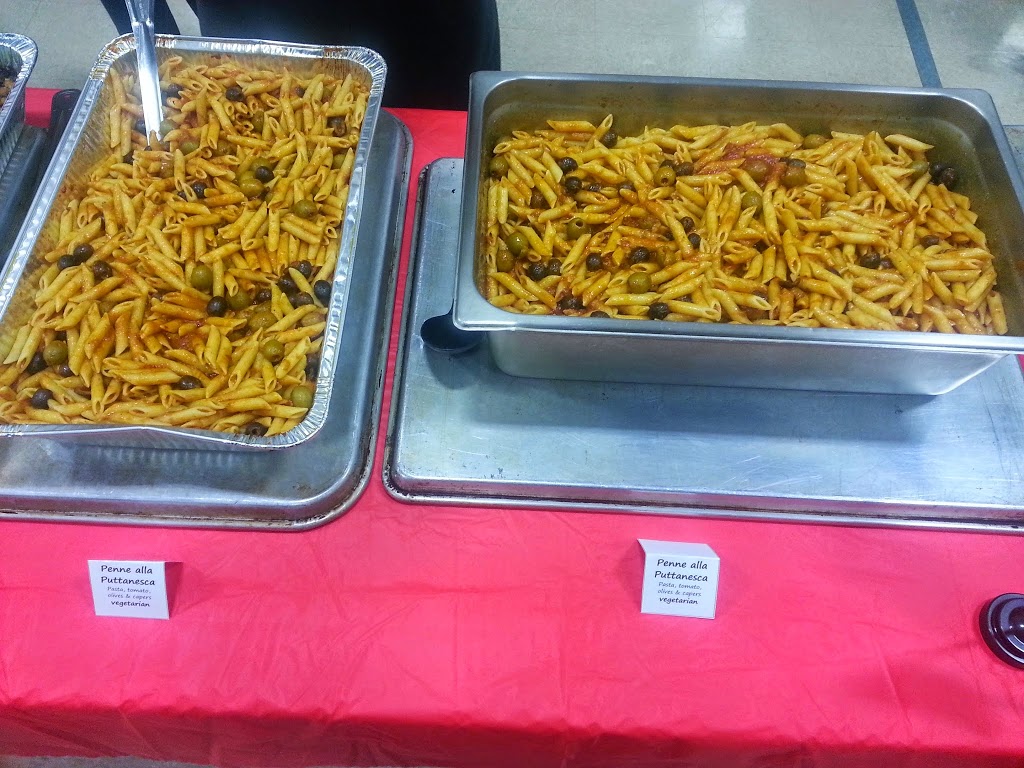 This recipe makes 8 servings.

Ingredients:

1 cup extra virgin olive oil (I use Berio brand)
2 medium onions — chopped
2 cans of whole peeled tomatoes (I use Flora Brand)
1 can pitted black olives (I use Wegman's Brand)
1 can green olives (I use Wegman's Brand)
3 tablespoons capers, well rinsed
3 tablespoons anchovy fillets (about 10 fillets)
Salt, ground black pepper, crushed red pepper to taste
2 pound penne pasta (I use DeCecco Brand)

Directions:

In a large pot heat the olive oil over medium high heat. Add the chopped onions and sauté until they are soft and lightly caramelized.
Add the anchovies and cook them until they melt completely.
Add the olives and the capers, and cook for another 15 minutes at medium heat.
Add the tomatoes (previously mashed in a food processor) and simmer for about 40 minutes — till the sauce thickens and is slightly reduced.
Adjust seasoning, to taste, cover and set aside.
Meanwhile, bring a large pot of water to boil, add a couple of large pinches of coarse salt, and add the pasta. Keep stirring from time to time. Let the pasta cook for 1 minute less than time suggested on the package, and then drain the water.
Add the sauce and penne pasta to a large pan and toss for a couple of minutes on high heat.
Eat!