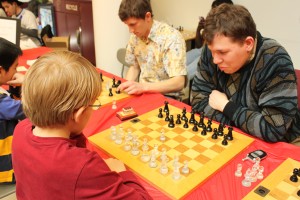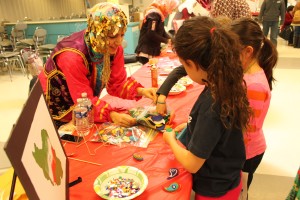 Held every spring, the International Children's Festival presents an exciting and interactive community event for children and families to learn about the many cultures of the world through music, dance, crafts, hands-on activities, and games. This event also offers an opportunity for people from diverse cultural backgrounds to share their culture with neighbors and friends.
Attend the International Children's Festival
We regret to inform you that the 2018 International Children's Festival, originally scheduled for Saturday, November 3, is has been canceled due to unforeseen circumstances. We apologize for any inconvenience, and we hope that you will join us for future events.
Global Connections remains committed to strengthening the cultural fabric of the area, and we thank you for your support! Please continue to keep an eye on our website and social media for updates on our events and programs.
Volunteer at the International Children's Festival
This event would not be possible without the help of many enthusiastic volunteers! Please contact us if you are interested in:
Hosting a cultural showcase table (e.g., sharing about your traditions, doing a craft, offering ethnic snacks/food, presenting costumes and artifacts from your home country),
Teaching/playing a game that you enjoyed growing up in your home country,
Performing at the festival (e.g., dance, instrumental, singing), or
General help such as set-up, clean-up, and driving volunteers.
Please join us and help present a journey around the globe for our local children and families. Both internationals and Americans are welcome!  To volunteer, please contact us or fill out our volunteer sign up: https://goo.gl/forms/lfcNPNoHJHQVVoVU2
Past International Children's Festivals
We celebrated the 2017 International Children's Festival on April 15 at Mont Nittany Middle School. Over 450 local children and families explored the incredibly diverse cultures right here in Centre County through a fun-filled and action-packed adventure around the globe, including three new ways to experience cultures: world children's games, multicultural story corners, and an egg hunt complete with international prizes. View the slide show and video below for some great moments from our past events. Special thanks to the 2017 International Children's Festival co-sponsor: Penn State's Commission on Racial/Ethnic Diversity, for their generous support that helped to make this year's event a success!