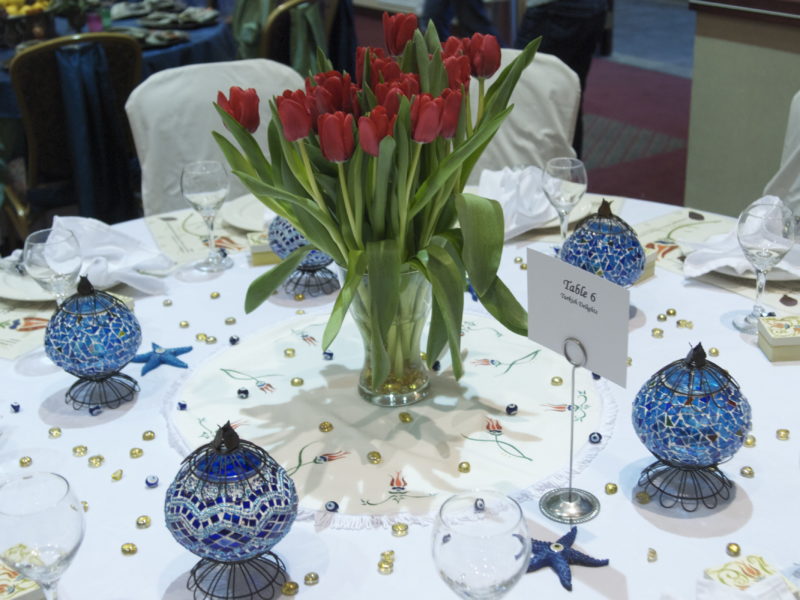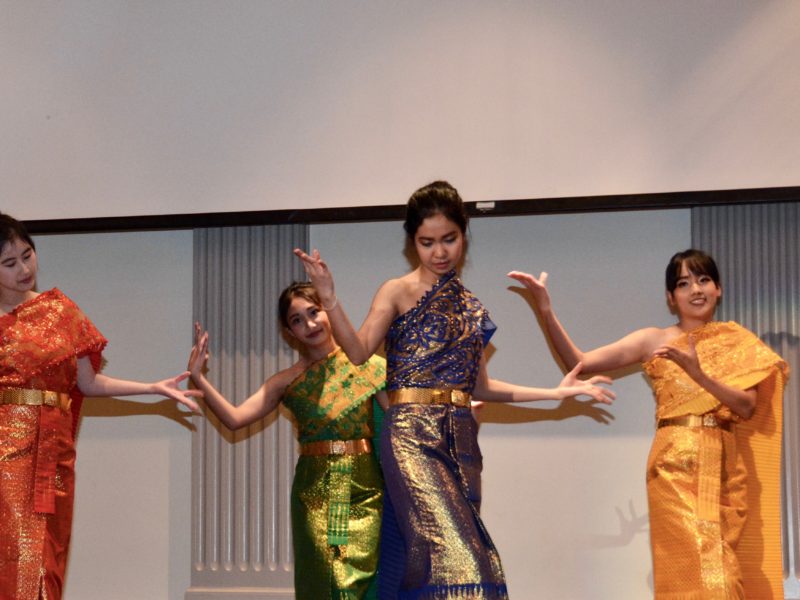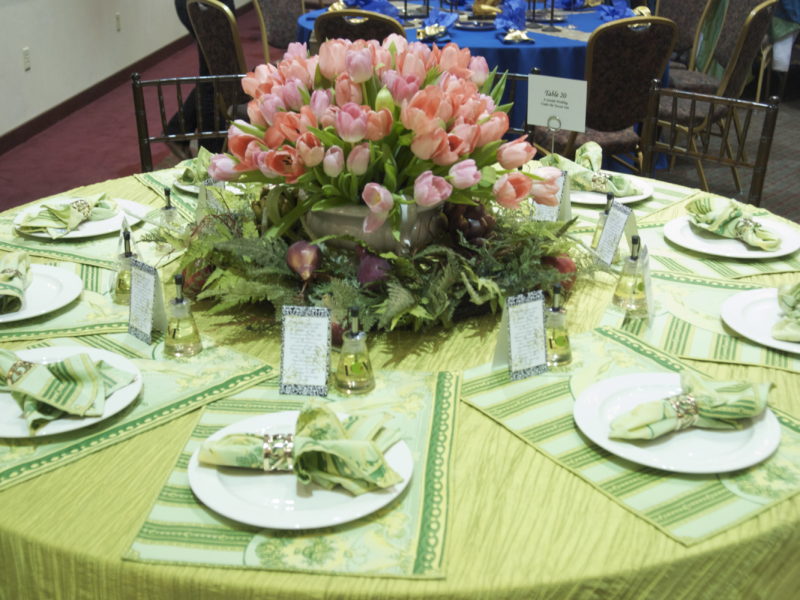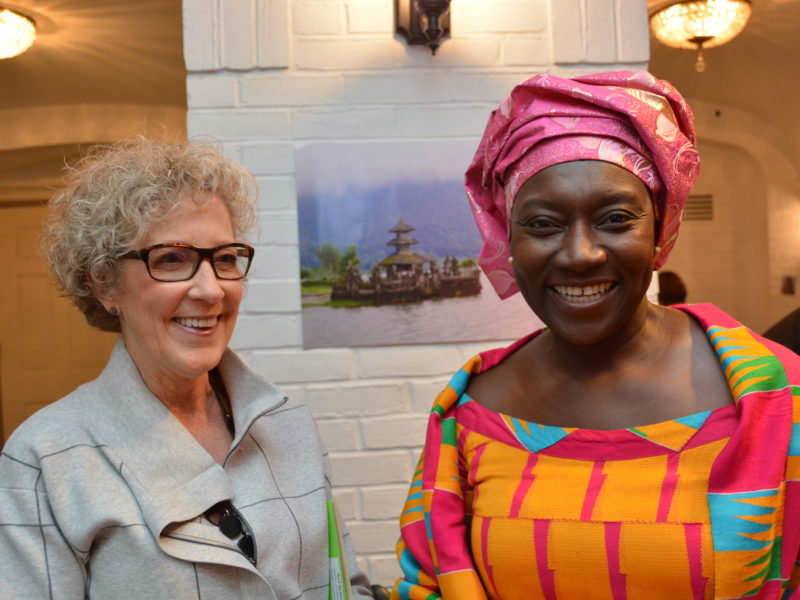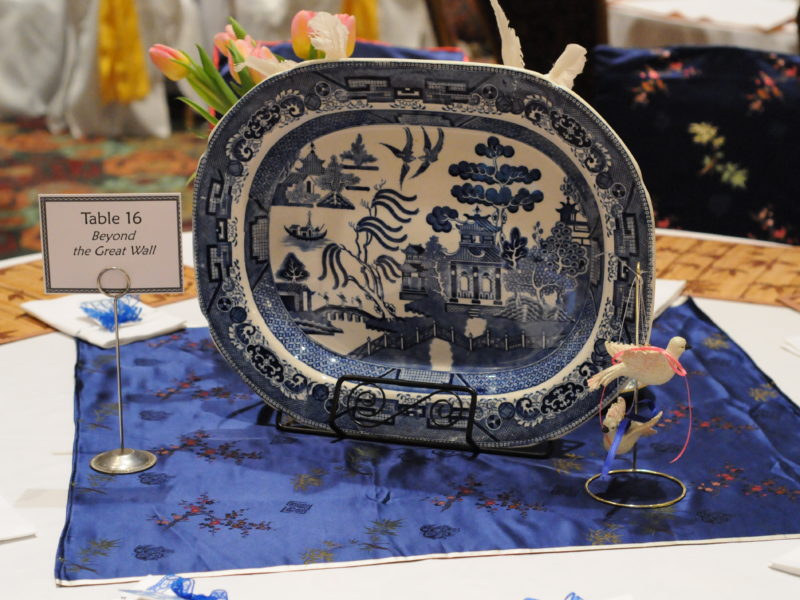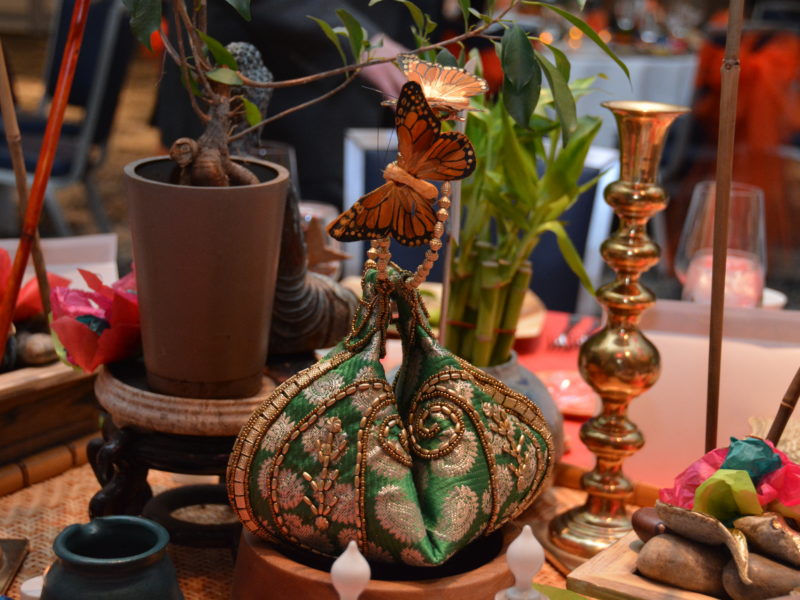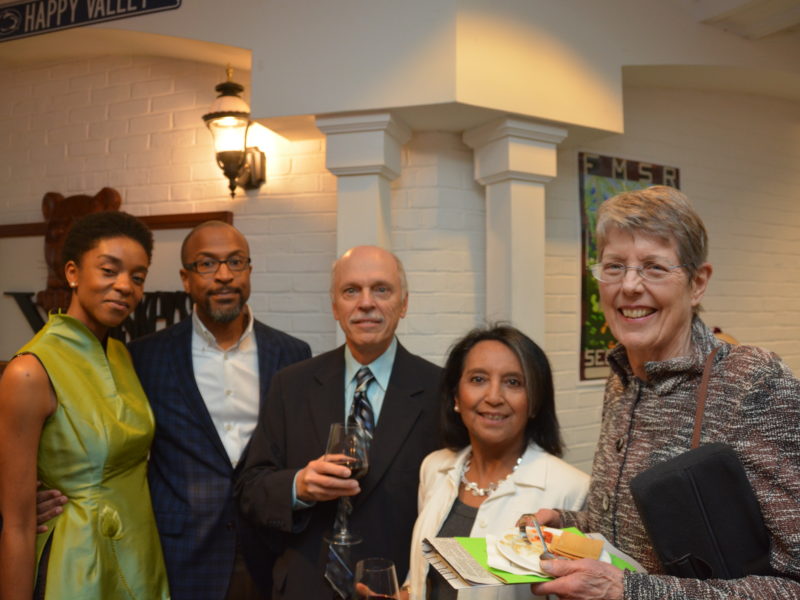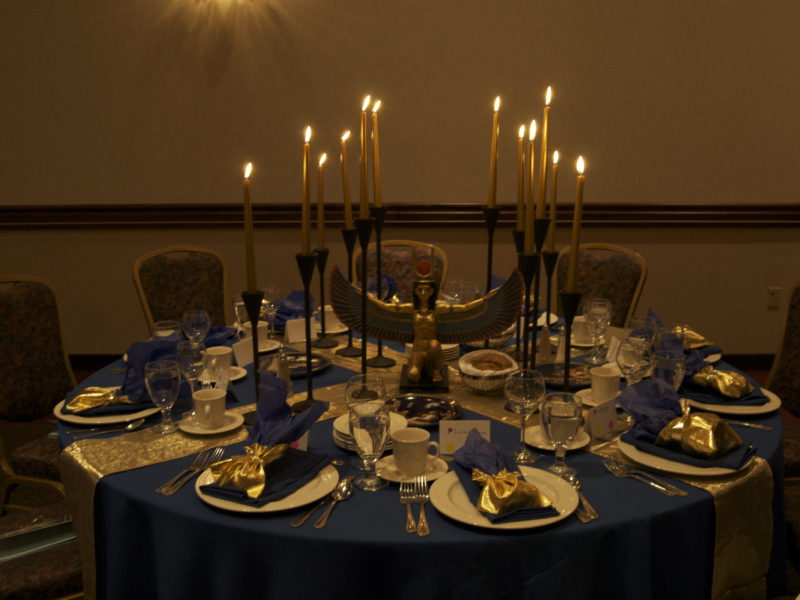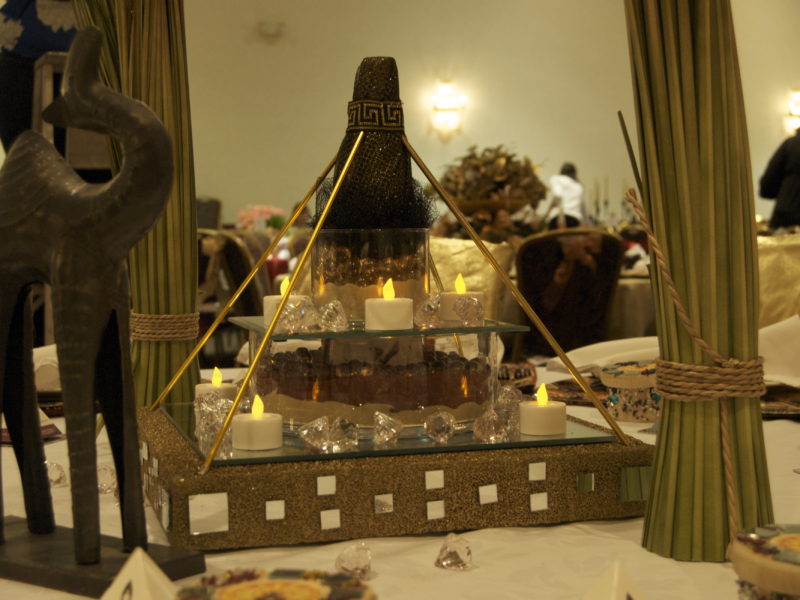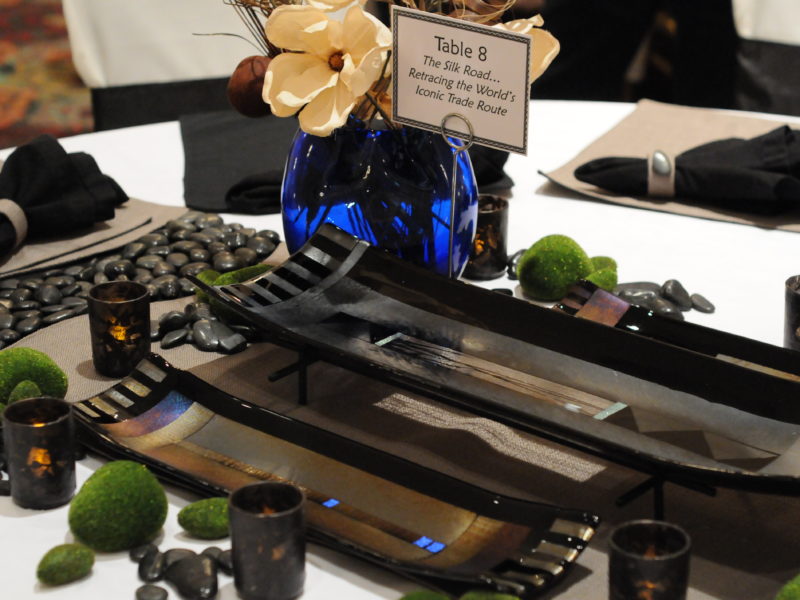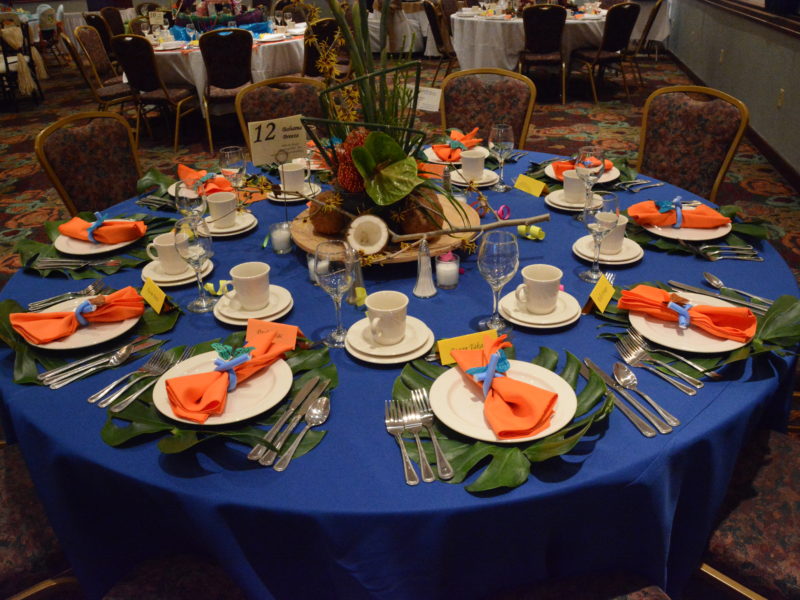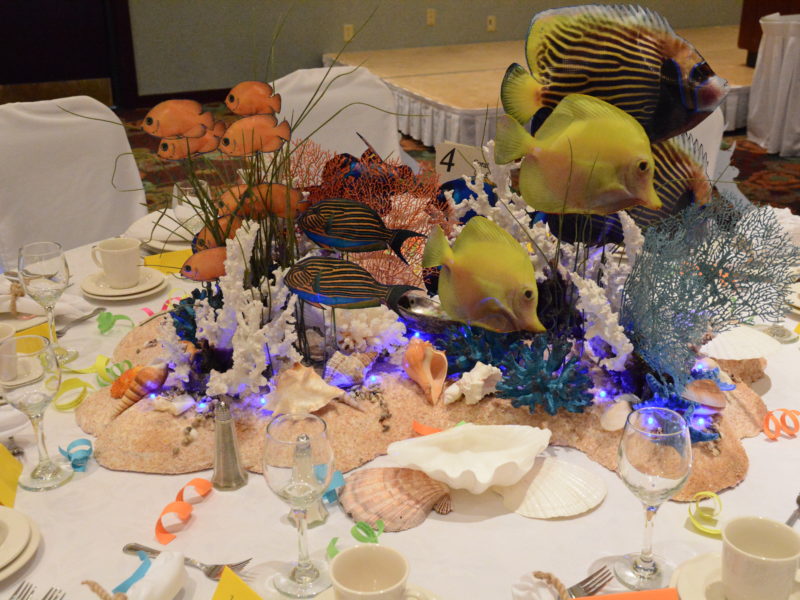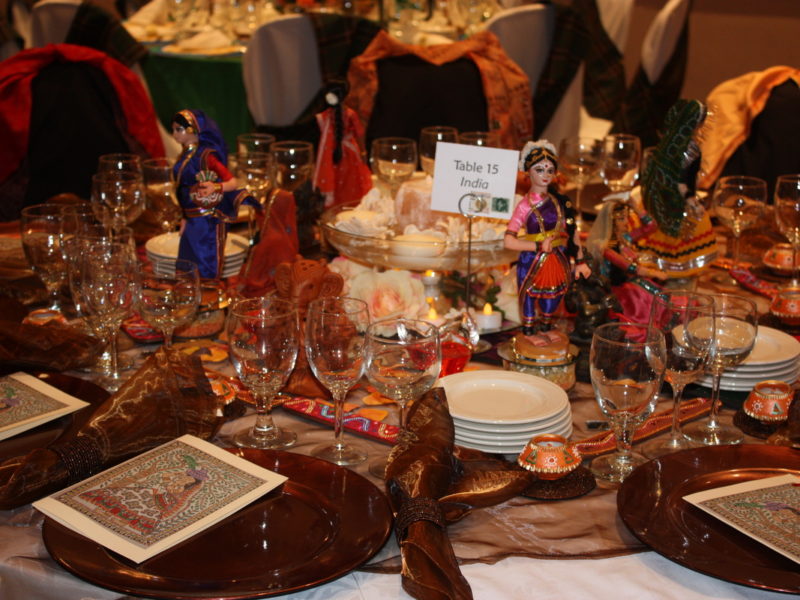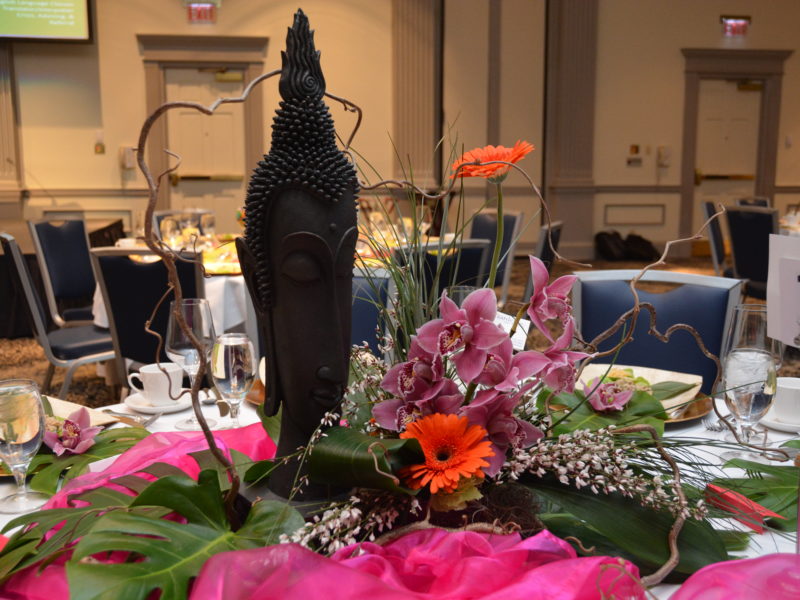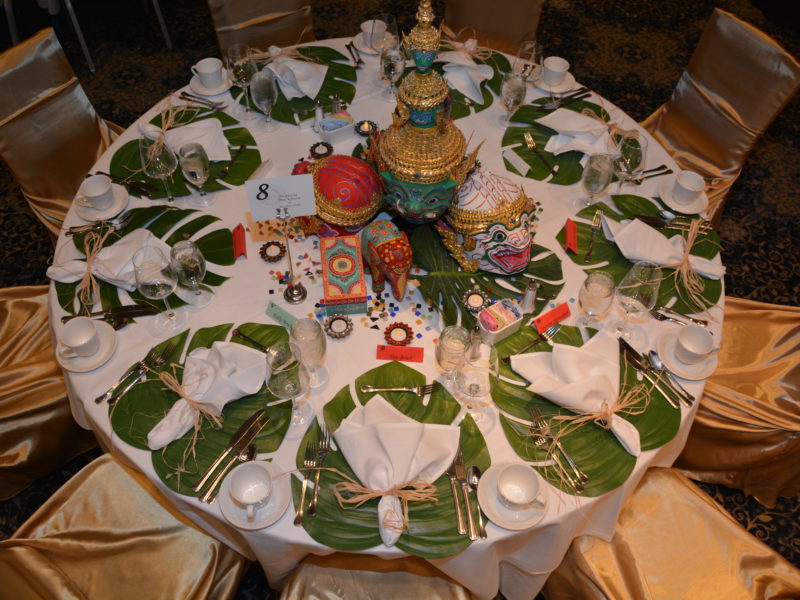 The Passport on a Plate Gala, Global Connections' flagship fundraiser, builds a culinary bridge between cultures. Each dinner presents a culturally themed, multi-sensory experience featuring fine food, authentic entertainment, unique table décor, and exciting auction offerings—all in support of programs that foster intercultural understanding and friendship in the State College community and beyond. This event has become famous locally for the delectable themed food prepared by an executive chef and their team, as well as the table settings individually designed by local artists, and the silent auction showcasing an enticing variety of items (e.g. week at a timeshare; fine jewelry, etc.), many of which relate to that year's geographic theme. There is also live entertainment and a pre-dinner reception.
Attend a Passport on a Plate Gala
This event is held in the spring every in alternating years (2017, 2019, 2021, etc.). The next Passport on a Plate Gala will be held in 2019. To receive notifications about our events, please contact us to add your name to our email list. For information on past and upcoming events, please like the Global Connections Facebook page, and check our home page.
Past Passport on a Plate Galas
Past Passport on a Plate Gala themes are listed by year below.
2013: Passport on a Plate: A Silk Road Odyssey
2011: Passport on a Plate: A Global Odyssey (Global Connections' 50th anniversary)
2009: Passport on a Plate: A Mediterranean Odyssey
2007: Passport on a Plate: A Spanish Odyssey
2005: Passport on a Plate: A French Odyssey
2003: Mediterranean cuisine
2001: Italian cuisine
A precursor event, prior to 2001: Japanese tea ceremony