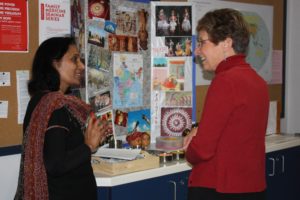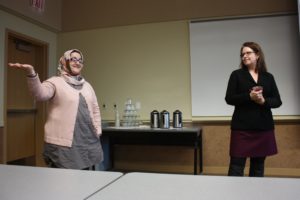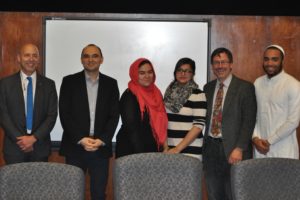 The Cultural Competency Workshops program can help your school or workplace grow in cultural understanding. Participants explore what cultural differences mean, how they define us, and how to better welcome cultural diversity as an organization and community. Led by Global Connections staff and facilitators, sessions are tailored to the needs of your organization and can be developed for both youth and adult audiences.
Participate as a Host of a Cultural Competency Workshop
If you are interested in hosting a Cultural Competency Workshop at your workplace, in your classroom, or with another community group, please contact us.
Past Cultural Competency Workshops
The panel discussion, "Cultural Conversations: The Diversity of Ramadan," was held at the Mount Nittany Medical Center in 2015. Check out the videos below to learn more!