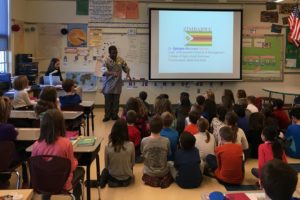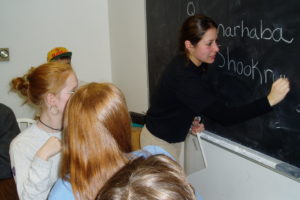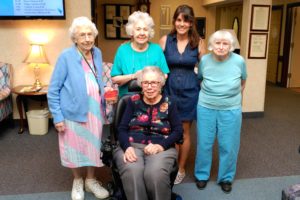 The International Speakers Program brings people from other countries into area schools and civic organizations to share their cultures through interactive and dynamic presentations. Each year, more than 1500 youth and adults benefit from Global Connections' international presenters. Speakers are community members, Penn State students, scholars, faculty and staff who are trained to provide age-appropriate presentations to youth and adults throughout the community.
Global Connections works with the interested individual or organization to find speakers from specific countries or with specific skills to match their interests. Speakers have visited elementary, middle, and high schools to address classes and present at diversity days and international festivals. Faculty and visiting scholars have presented as part of adult education series. International Speakers have also visited senior living communities, churches, and community groups to share about their life experiences and cultural perspectives. For further details, please view the Community Group Flyer and School Program Flyer.
To request a speaker, please download and fill out the Speaker Request Form and email it to Global Connections with "Speaker Request" in the subject line. Requests should be made at least three to four weeks in advance to give us time to make arrangements with available speakers. If you have questions about the International Speakers Program, please contact us for more information.
2018 International Speaker Presentations
Volunteer as an International Speaker
International Speakers' presentations might include PowerPoint slides, the display of cultural items, or performances of cultural music, dancing, or crafts. If you are interested in being an International Speaker for the International Speakers Program, please contact us.
Pleasant Gap Elementary School