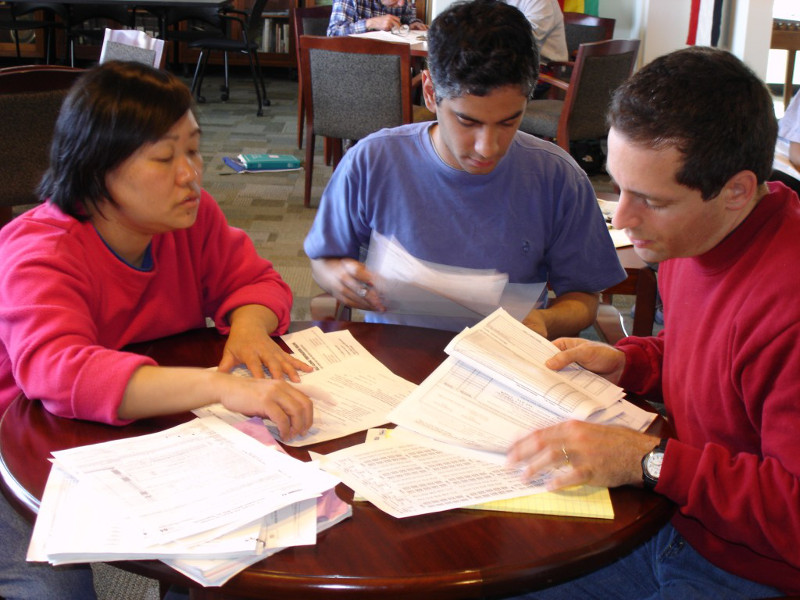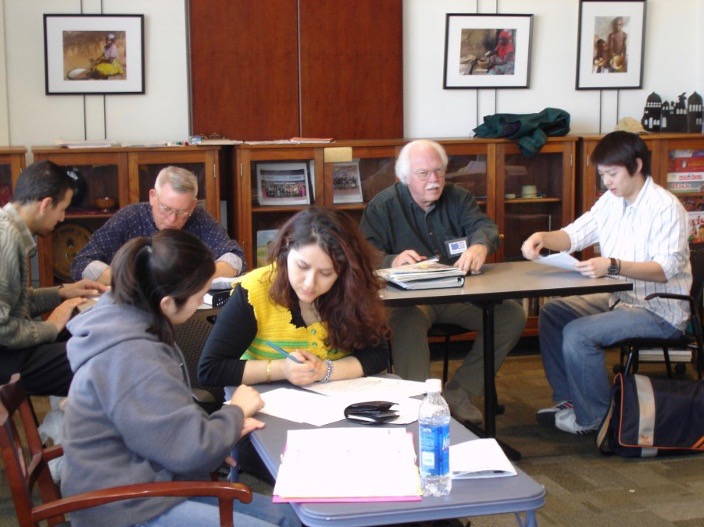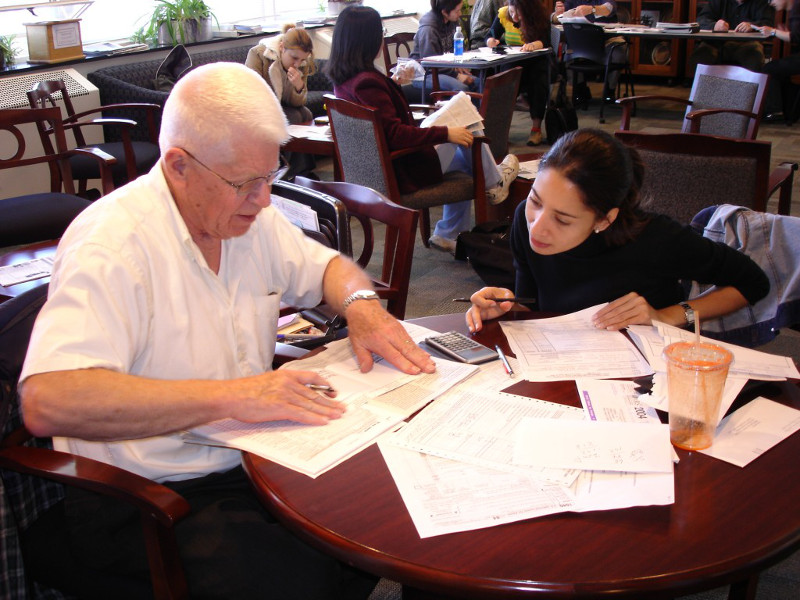 Global Connections' Tax Assistance Program helps international students and scholars who are non-resident aliens for tax purposes to file their federal, state, and local income tax forms. International students and scholars are assisted by experienced volunteers through appointments. These appointments are typically held every year from early March through mid-April.
Schedule an appointment to get assistance from student and community volunteers in completing your tax forms – for free! This service is for PSU students and scholars, and family members with derivative visas such as J-2 or F-2 who are considered Non-Residents for tax purposes. Click here for more information about determining your tax residency status. If you are not affiliated with Penn State, or are considered a resident for tax purposes, contact Penn State VITA for tax advising services.
Click here to learn about our Tax Workshops for Chinese and Indian Students
Appointment slots are currently set to begin on March 5th. Individuals may come to Boucke 314 to schedule an appointment starting March 1st. These dates are subject to change.
FOR STUDENTS:
(30 minute slots)

Spring Break Schedule (March 5-March 8)
Tuesday 3/6 and Thursday 3/8, 1pm-5pm
Regular Schedule (March 12-April 17)
Mondays and Wednesdays, 9am-1pm
Tuesdays, 9am-5pm
Thursdays, 1pm-5pm

FOR SCHOLARS
(30 minute slots)

Mondays and Thursdays, 9am-12pm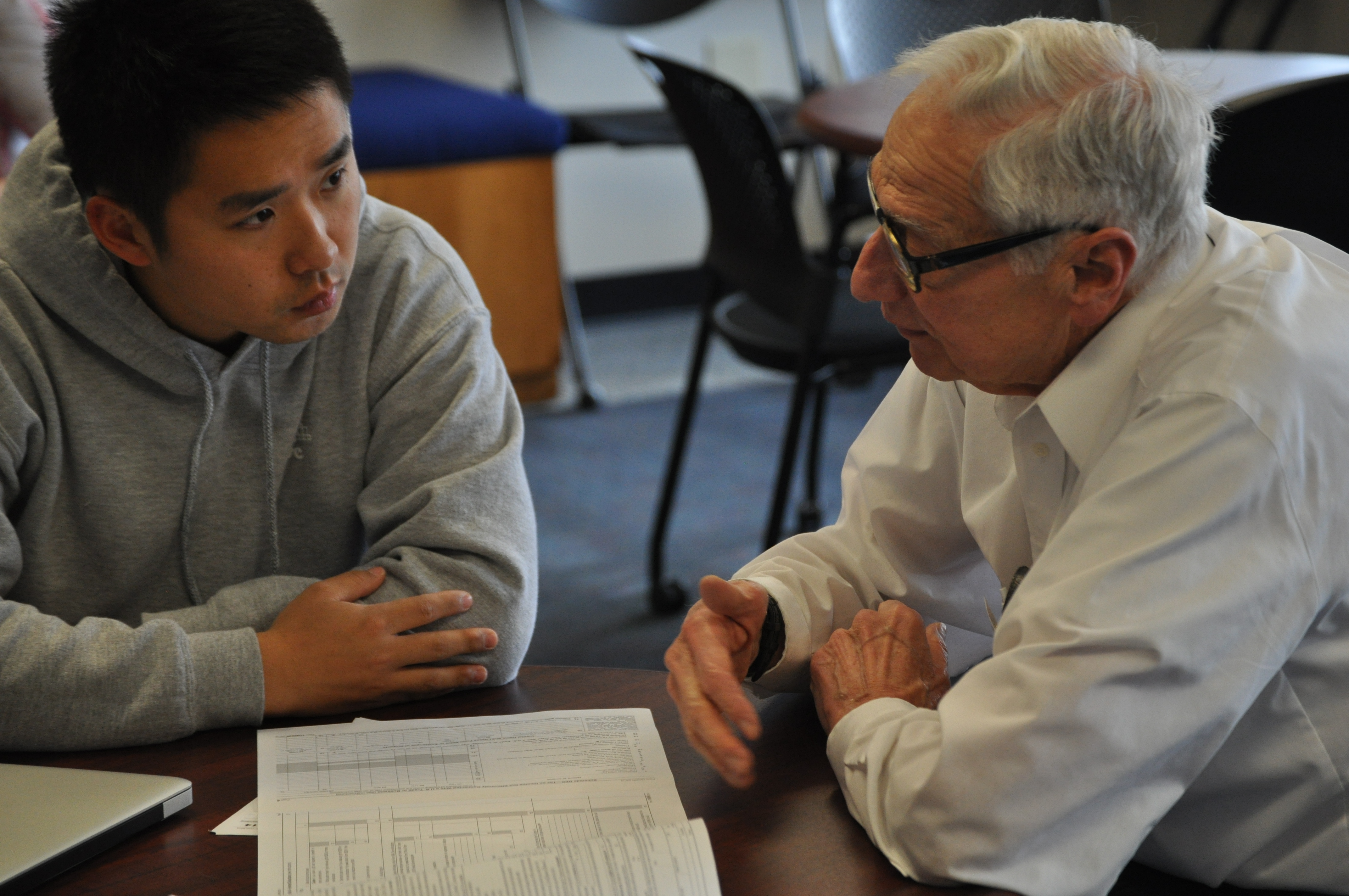 Accessing Online Tax Software
The Directorate of International Student and Scholar Advising (DISSA), part of  the University Office of Global Programs, purchases access to Windstar FNTR, an online tax software, each year for use by international students and scholars who are considered non-residents for tax purposes. Information about the tax software is typically sent by email to Penn State email accounts in mid-to-late February.  Passwords are not provided earlier because the Penn State Payroll Office does not generate form 1042-S until after W-2s are sent out, and some students must have a 1042-S to process their tax paperwork. We do not begin scheduling until after this software access is released by DISSA. Once you have received this email, please follow the instructions below.
Update: You should have received an email at your PSU account from [email protected] with the subject "ANNOUNCEMENT: Tax Software and Info" on February 27.
Use the link in the email to stablish confirm that you are categorized as Non-Resident for tax purposes – https://gpapps.gp.psu.edu/taxform/form/
If you are confirmed as a Non-Resident for tax purposes, you will receive a new email from DISSA with a link to a liability waiver. Sign this liability waiver in iStart. If you are classified as a Resident for tax purposes, go to psuvita.org for tax help.
In 2-3 business days, you will receive the software access code via email. Follow instructions to access Windstar FNTR. You must complete all of the above steps to receive access to the software.
Scheduling and Preparing for Your Appointment
If you still have questions after completing your forms with Windstar, you may come to the Global Connections office in 314 Boucke to make an appointment with a tax advisor. We suggest making an appointment as soon as possible. Things get very busy as the tax filing deadline approaches, and appointment availability is not guaranteed. This is a free program that utilizes the help of volunteer tax advisors.
To book an appointment:
Be sure to have received your Windstar access code from DISSA before you come in to make an appointment. We cannot schedule appointments for individuals who have not yet received the access code for Winstar FNTR.
Come in person to 314 Boucke Building to schedule an appointment, 9:30am-5pm, Monday through Friday. We are unable to make appointments by phone or email.
Before your appointment:
BEFORE

your appointment, 

COMPLETE federal forms 8843 and 1040NR/1040NR-EZ using Winstar FNTR, which will guide you through the process.
If you have time, complete your state and local tax forms to the best of your ability. You can download the forms from our filing resources page. Windstar does not work for state or local forms.
Gather any documents which you may need for your appointment. These are listed below in the section titled "IMPORTANT Items to Bring."

T

hose who have not COMPLETED their federal tax forms prior to their appointment using Winstar FNTR, or who do not bring the appropriate documents, will be asked to reschedule their appointment.
Walk-ins: We do accept walk-ins. However, those who have previously scheduled appointment times have priority over those hoping to get a walk-in appointment. There is no guarantee that walk-in advisees will get to meet with a tax advisor. Our volunteer tax advisors have a limited amount of time and may not be able to help everyone.
Anyone who attends a workshop or appointment should bring the following items:
Black pen
Calculator
Passport/Visa
I-94
I-20 or DS-2019
Copy of completed Forms 8843 and 1040NR or 1040NR-EZ, either printed from Winstar FNTR or viewed digitally on a laptop
You MAY have the any of the following items, which you should also bring:
W-2
1042-S
1099
1098
1095
Fellowship statement
Any other tax documents you receive
Last year's tax returns
If you do not bring the appropriate materials, our tax advisors may be unable to assist you.
What forms do I need to file?
If you were a non-resident alien temporarily present in the US under an F or J visa in 2017, you must file Form 8843. This includes those with derivative visas.
If you received U.S. source money, you must file Form 1040NR or Form 1040NR-EZ along with the Form 8843.
If you earned money in Pennsylvania, you must file a Form PA-40 and a Local Tax Form.
If you are a resident for federal tax purposes and want tax assistance, you may obtain assistance at the VITA office in the Ferguson Building.  Call 814-863-4147 to schedule an appointment.