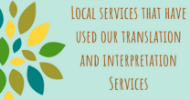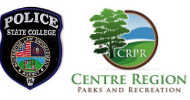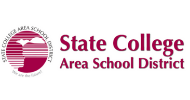 Translation and Interpretation Program provides assistance to international students, immigrants, and visitors who are seeking help to better understand English into their native tongue. We use our ties within the local community and our extensive network across cultures and professions to find help and resources. Some volunteers can assist your needs through telephone, email and/or other convenient ways to help with the language barrier.
Request a Translator/Interpreter
Global Connections works with the interested individuals from different countries who are bi-/multi-lingual speakers who volunteer to help international students having difficulties with the English language. We can match you with one of our volunteers who is willing to help when you email us your short documents. Please be aware that it can take 1 to 1.5 weeks to match you with a translator. In addition, we can not guarantee our volunteers to be native speakers. Lastly, our volunteers can not translate and/or interprete any homework or long documents.
To request a translator/interpreter with assistance, please email us at [email protected] If you have any questions about our translation and interpretation program, please contact us for more information.
Volunteer as a Translator and Interpreter
As a volunteer, you will translate short documents and translations. If you sign up, we can contact you if a request comes in for help through various ways depending on your preference. You can also choose to be on the direct contact list that's available for first responders, urgent emergency matters and/or centre county women's center. If you are interested in being a translator for the Translation and Interpretation Program, please contact us.