Global Connections offers a variety of cultural events throughout the year. These events provide diverse platforms for international community members to share their home culture and, for local community members, many opportunities to learn and experience other cultures. One event at a time, we help build more bridges between the ever-growing international community and the local community. Please join us, as an event volunteer or guest, in fostering understanding and peace in our community and in our world!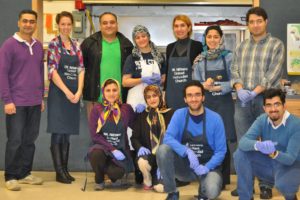 About
With the help of internationals several times during the school year, Global Connections offers a Cultural Luncheon and presentation to the local community, affording internationals the opportunity to share their cuisine and locals to learn more about their international neighbors. The program hosts an average of 100-120 people at each luncheon.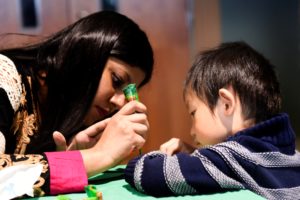 About
Our International Children's Festival, held each year in the spring, gives many internationals the opportunity to share their culture with our local community.  During this fun event, local children and their families have the opportunity to experience culturally focused performances, music, games, and crafts of many world cultures.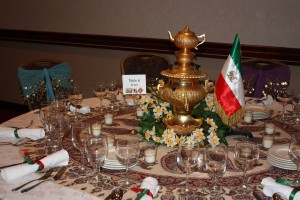 About
At Global Connections' Passport on a Plate gala dinner, guests enjoy a multi-sensory experience featuring fine food, authentic entertainment, unique table décor, and exciting auction offerings – all in support of programs that contribute to international education, understanding, and friendship in the greater State College community.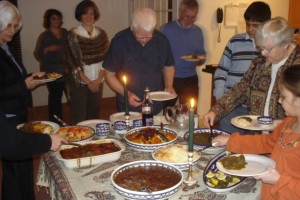 About
The Passport on a Plate: Home Edition dinners are Global Connections fundraisers located in the homes of local community members. These dinners take place on Saturday evenings throughout the months of January, February, and March in alternating years (2012, 2014, 2016…). Hosts open their homes to guests who reserve seats in advance ($75 per person), and they serve truly authentic international dinners prepared by experienced chefs.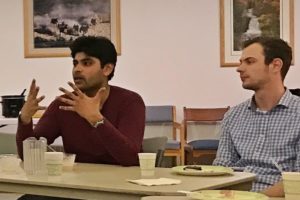 About
Reaching out, communicating about our experiences, and listening to our neighbors from around the world is both compelling and imperative for cultivating a warm, culturally tolerant community. At Global Connections, we do this in a fun and personal way through our World Stories and Food series.
Disclaimer: By participating in Global Connections programs and events, you agree to the following—Global Connections programs and events are provided with no special warranty either express or implied. Global Connections, its employees, and its board members assume no liability for any loss, theft, damage, or injury to property or persons whether arising in contract, negligence, equity, or otherwise. Participation in Global Connections programs and events is considered "at your own risk." All participants must use due care to ensure personal safety.