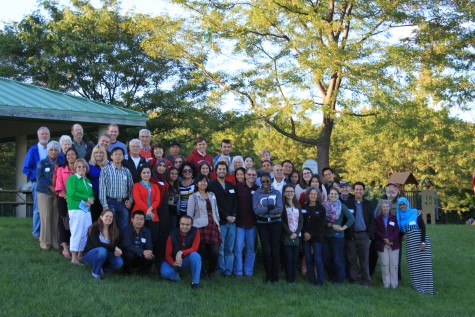 Welcome to Global Connections. We are a community non-profit organization, affiliated with the Pennsylvania State University and the Centre County United Way, with a 50+ year tradition of fostering intercultural community and understanding in Centre County.
Programs
We offer nine main programs throughout the academic year. These programs are both fun (Conversation and Crafts) and serious (Tax Assistance), and help people create and develop strong relationships (e.g., International Friendship).
Events
We offer at least six formal events throughout the academic year, including cultural lunches, poetry readings, a children's festival, a women's international night, and a world affairs forum.
Support
There are many ways you can support Global Connections and the work we do. We are always looking for great volunteers, and we appreciate both donations and sponsorships for the programs and events we offer. In 2015 we will be holding our major fundraising event, Passport on a Plate, which shouldn't be missed!