Centre Gives is an annual 36-hour on-line giving event run by the Centre Foundation to benefit local non-profits such as Global Connections.
Since Centre Gives was established in 2012, over $5,400,000 has been invested into the local non-profit organizations. Visit http://centregives.org/faq to learn more about Centre Gives.
Global Connections has been participating in Centre Gives since 2012.
A thousand THANK YOUs to …
all of you who donated to Global Connections during Centre Gives 2017. You have given a gift of connections with an impact that spreads across the world! Thank you so much for your support and for helping to cultivate meaningful interpersonal relationships and build bridges across cultures!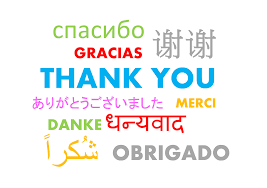 Learn More about Centre Gives:
Why support Global Connections?
Do you know that among all similar organizations in Big10 University towns, Global Connections is THE flagship community nonprofit committed to fostering intercultural understanding? We are the No.1 not because we have a huge staff (GC currently has only 3.5 employees), but because of the volume of people we serve and the number of programs/services we provide to the community.
In 2016, over 1800 international students, scholars, immigrants and their families benefited from our programs such as Conversation Partners, International Friendships, Tax Assistance, free English Classes, and Women's Intercultural Book Groups; more than 1560 local American residents had a cultural learning/immersion experience thanks to our International Speakers Program, Cultural Luncheons, International Children's Festival, and Women's International Night events.
The impact that Global Connections makes exemplifies leveraging a small operating budget to make a huge difference. If you like our programs/events and champion what our organization stands for, be sure to support us during Centre Gives!
Please join us and make the difference!