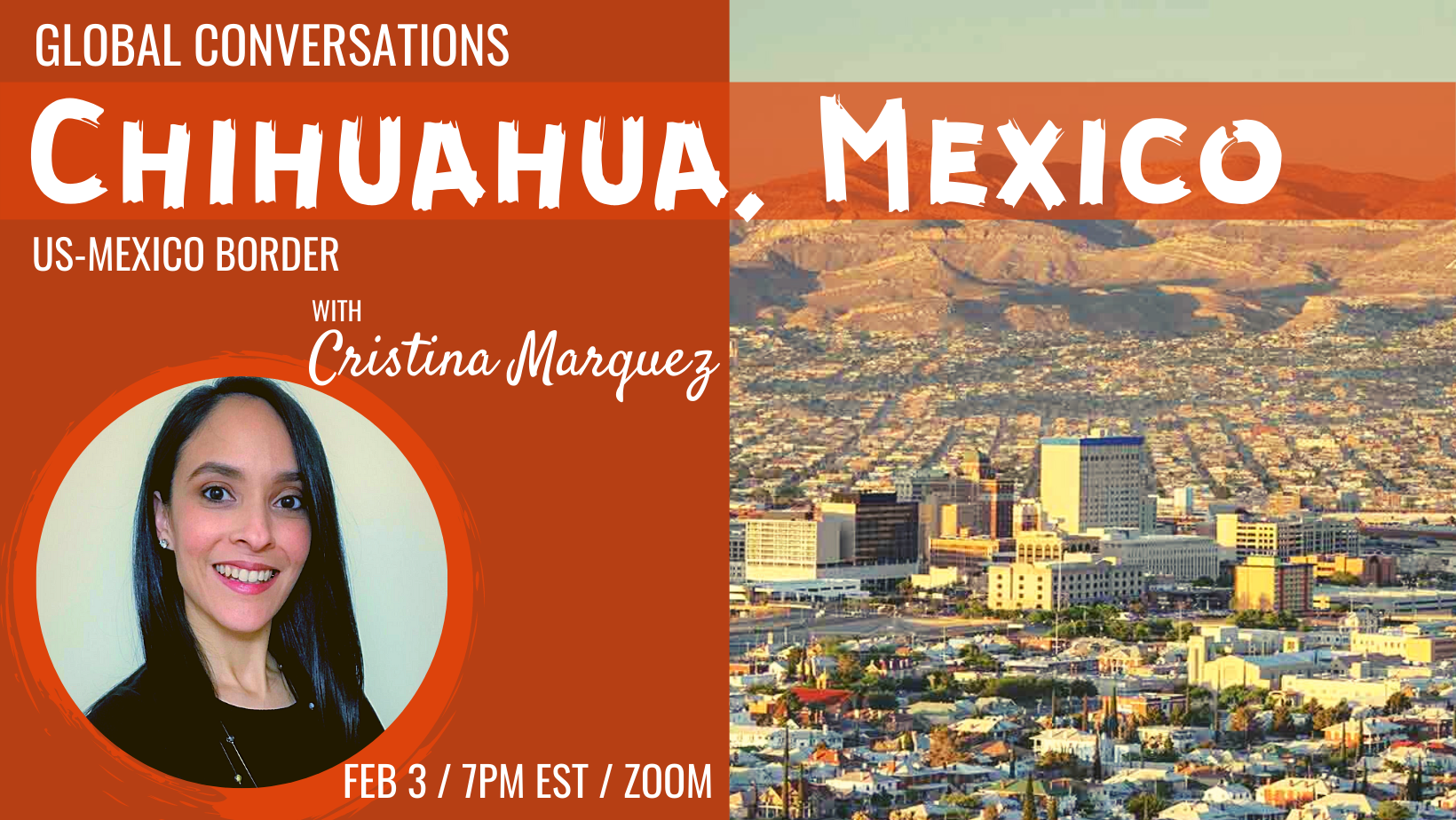 Join us on Zoom at 7:00 PM on Wednesday, February 3
We will talk to Cristina Marquez, State College resident from Cd. Juárez, Chihuahua, Mexico. Christina will share her upbringing in Ciudad Juarez. Hear about her life and the regional culture that is a unique blend of Mexican and US cultures.
If you enjoy learning about other countries and meeting people from around the world, the Global Conversations events are designed for you!
More about our speaker:
Cristina Marquez is from Cd. Juárez, Chihuahua, the city that borders El Paso, Texas.
She has a degree in marketing and a master's in innovation from Tec de Monterrey University. Currently, Cristy is a professor of business at her home university. She is now in State College because her husband is a Fulbright exchange scholar at PSU studying for his Ph.D. in materials science. In her free time, Cristy facilitates mindfulness sessions for an online group back in Mexico. Also, she does yoga and enjoys crafting, dancing, cooking, reading, and watching movies. She loves spending time in nature, mainly walking.