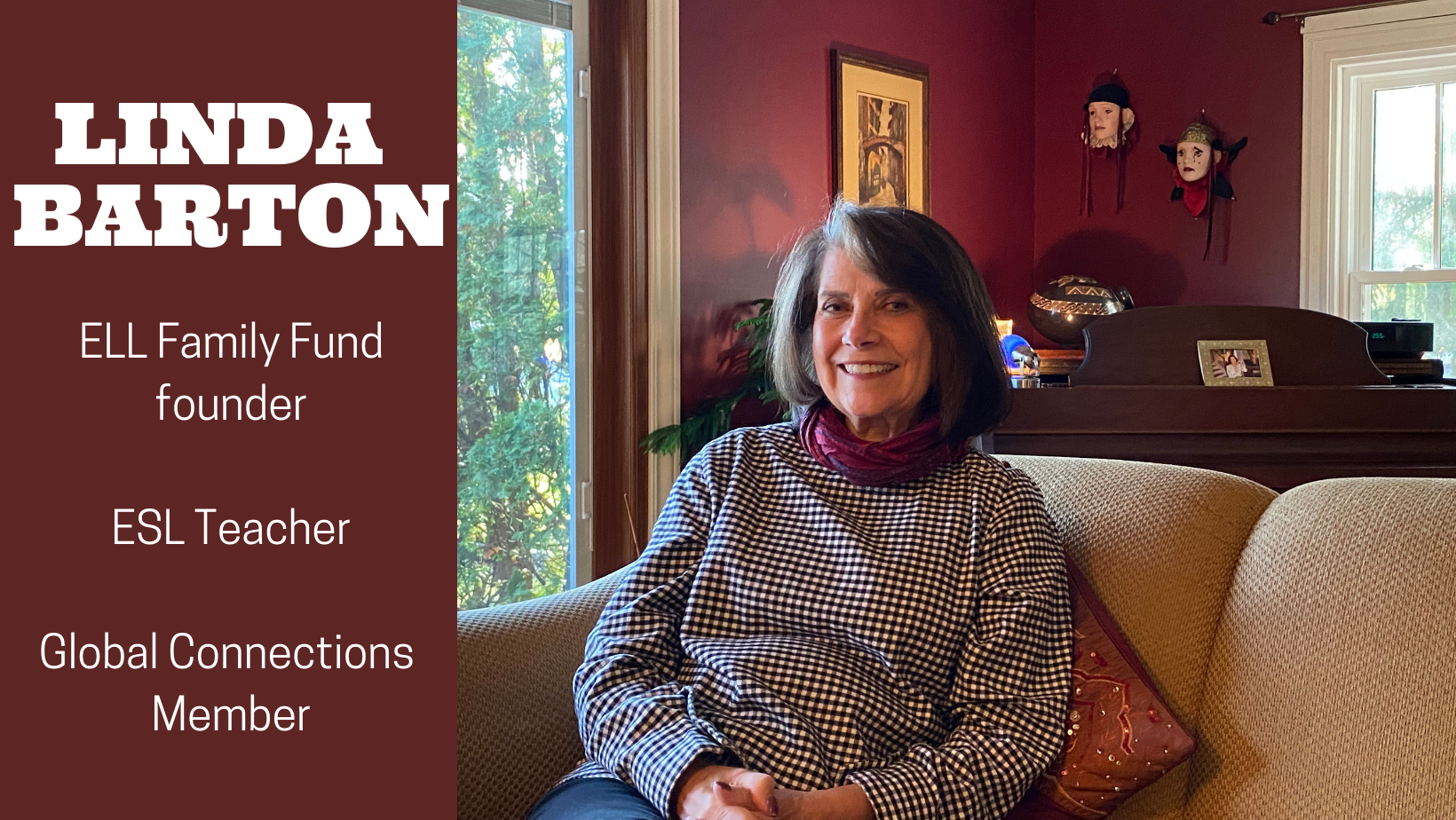 The pandemic has impacted everybody's life. While society had to fight against the risk of a deadly disease and all the impacts of lockdowns and the changes it took, some people also had to struggle with unemployment, hunger, and the chance of losing the place they used to live. The motivation and hard work of a woman in State College have changed this situation and given a lot of people a new opportunity. Linda Barton is her name. 
Linda Barton is a Global Connections member. She is a retired ESL School teacher. In March 2020, she started volunteer work to help to feed some families who have lost their income. In the beginning, she and her husband started buying food and donating it for people in need pointed out by other ESL teachers. This amazing work has grown. She started fundraising, and just a little later they were paying the rent of 20 international families (around 80 people) in State College area. 
Linda's history as a volunteer started back in the 70s, when she began helping Vietnamese students who came to the USA after the war. Some time ago, one of these students, now a successful professional woman, donated money to start up a fundraising campaign. "It is such a good feeling to know that you touched somebody's life."
In her work, Linda now has the collaboration of major partners, such as Wegmans and Trader Joe's. Also, Centre Helps alternates assisting the families' rent, and Saint Andrews Church is contributing food donations. The ELL Family Fund created by Linda is now able to focus on helping with emergencies, like medical needs, rain gear, winter clothes, and school suplies for new students, as well as transportation assistance. "We never know what is going to come up in an emergency," she explains.    
Global Connections
"I've been connected with Global Connections for a long time in that way," tells Linda, remembering how she started to get involved with the organization more than 30 years ago. "I would definitely encourage everybody to become a member. It is not very costly. It is very inexpensive and people do want to help."
In Linda's opinion, "helping other people volunteer is something essential to American culture." She says she was always fascinated with other cultures, and she thinks it possibly comes from the fact she is also bicultural (her mother was from Mexico and her dad's family from Europe). "The motivation has to be because you enjoy working with other people like this. It does not really come from what makes me good. It does, but I feel the volunteering work across the board. It doesn't matter if you're working with senior citizens, with animals, whatever it could be. If it strikes a chord with you that you should put energy into." 
About State College, she remarks that it is a great community. "If you find your passion and you can put some time into it, I am pretty convinced that the way we become a real community in terms of embracing all different cultures is one to one. The families we work with at ELL Family Fund have a comfort level and understand American culture. It has to have a benefit. When the kids and the adults get older, if they have a positive memory of something I think that will trickle down to their children, their families, it has a much larger effect than just one person being touched by somebody also." 
How you can help
If you want to help, please consider donating to the ELL Family Fund through PayPal. There is no fee if you have a PayPal account that has funds in it. Select "Send & Request." Next "Send Money" to [email protected]. If you use a credit card there may be a 3.5% fee, but otherwise if sending to a personal account you do not pay any fee. Alternatively, if you already use Venmo, their app is also an option: @Linda-Barton. There is no fee for using Venmo. If you use neither PayPal nor Venmo, you can always send a donation to Linda's Barton home: 182 Legion Lane, State College PA 16801 or you can drop it off in "my virus-free mudroom, which is always open."