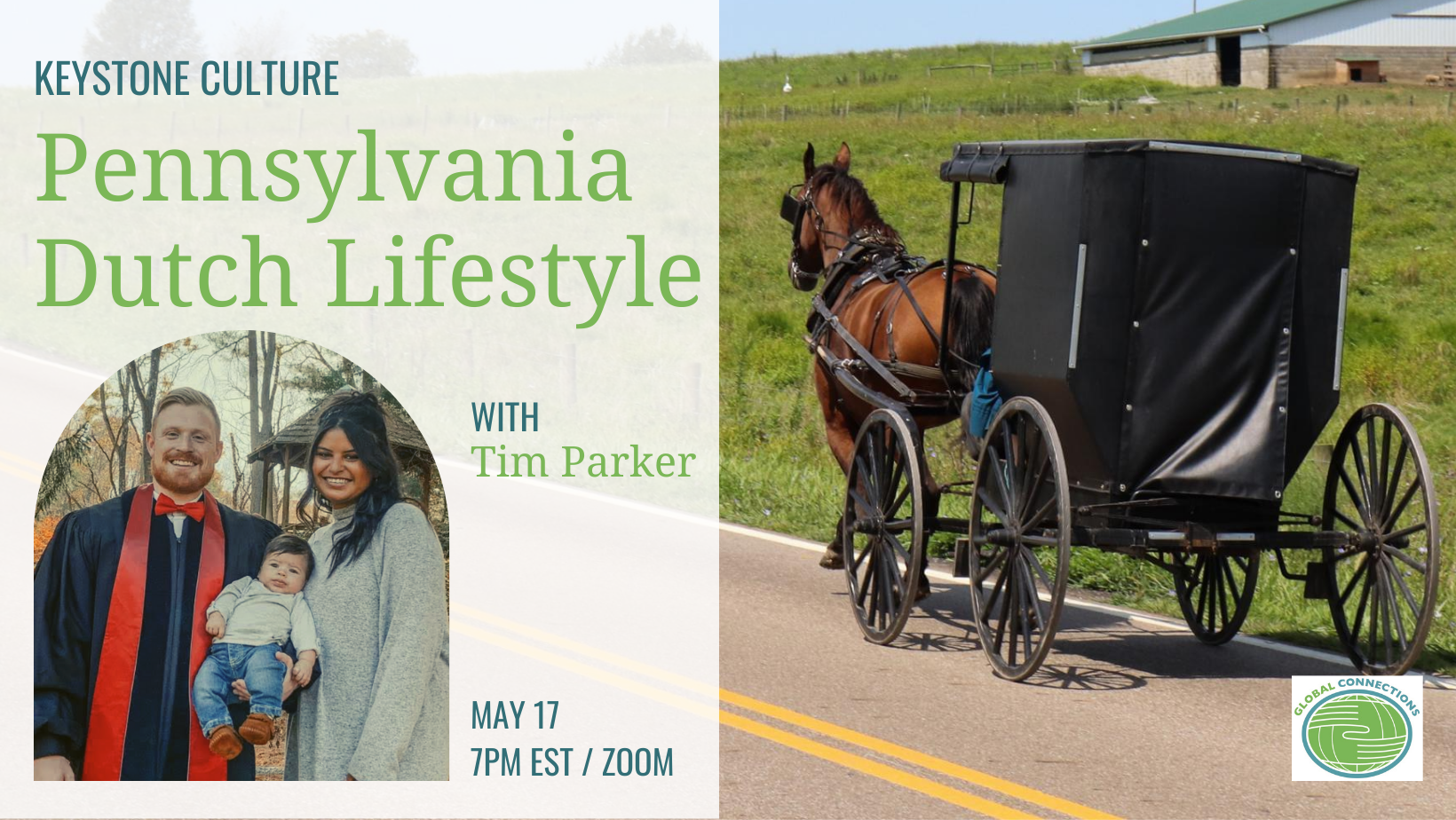 Just outside of State College, you'll see buggies on the roads and horses pulling plows. If you've ever wondered about Pennsylvania Dutch Culture, now's your time to learn!
Tim Parker will speak on his roots and knowledge of Pennsylvania Dutch Culture and Heritage. Learn about what makes this culture unique!
More about the speaker:
Tim Parker, his wife Sasha, and son Ezequiel live in the heart of South Central Pennsylvania. Not only is he a native to Central PA with deep Pennsylvania Dutch roots, but he currently lives in an area where some of the cultures even persist to this day. Although Tim's educational background is in religious studies, he considers himself a connoisseur of Pennsylvania Dutch Culture and Heritage. After living all over the US and regularly engaging with different cultures Tim has come to realize what makes his family ancestry and culture unique.