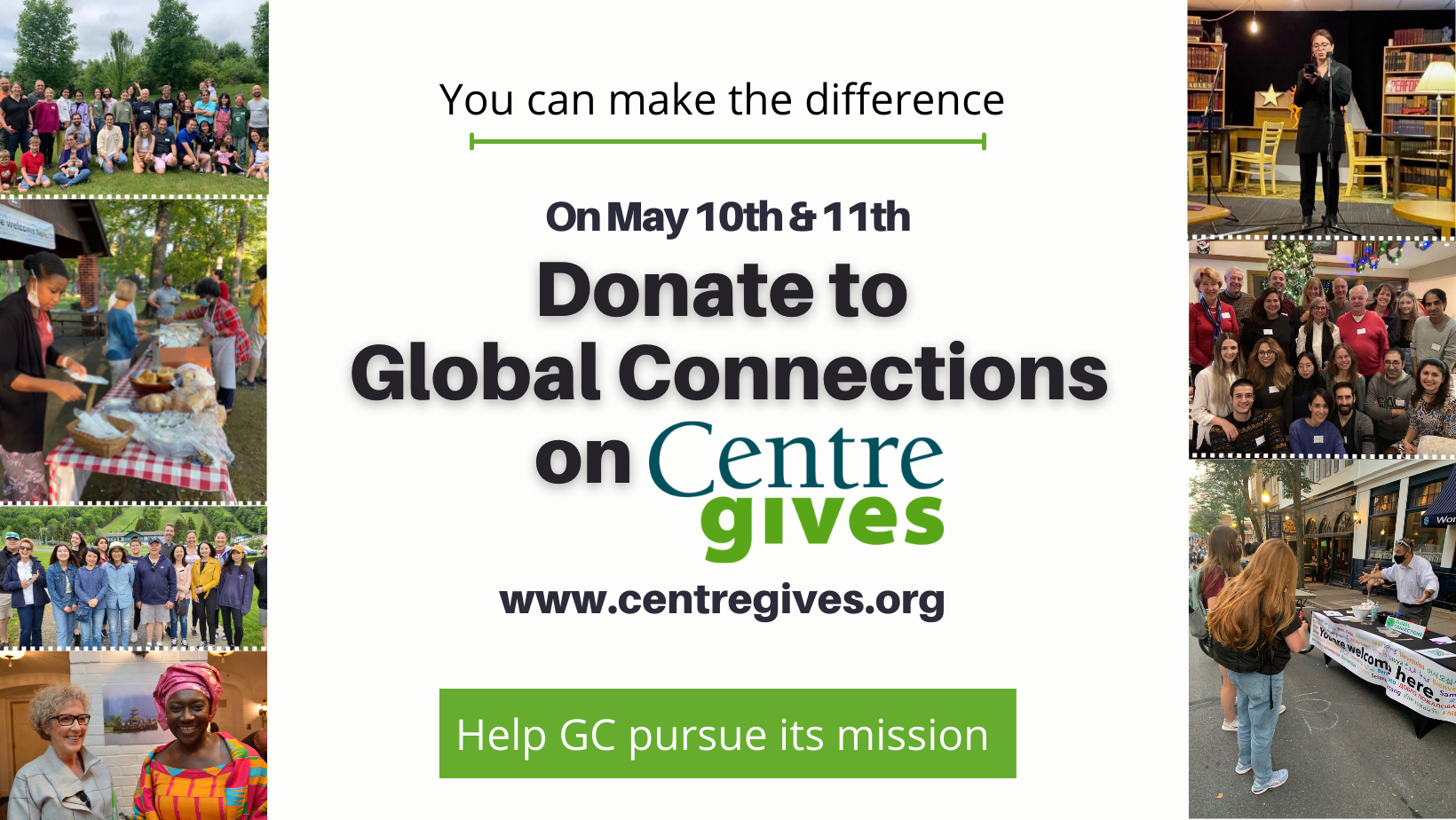 Centre Gives is just around the corner. The biggest annual donation event in Centre County will happen on May 10 and 11. The 2022 edition has a new and special participant: Global Connections. Our goal is to raise $2,000. The money will be used to strengthen our finances and expand program offerings.
Our activities include free classes to learn English as a Second Language (ESL), book clubs, cultural luncheons, a discussion group, poetry readings, and informal cultural, educational, and exchange activities and interactions. Also, with the fund GC will be able to help people in need in the community.
Another important goal during Centre Gives is to spread the word about the work Global Connections does. It is important to emphasize that no money would go to administrative costs. Our mission is to foster meaningful relationships through service, education, and partnership. Click here to check our profile: https://centregives.org/organizations/250-global-connections
Do you know Centre Gives?
Centre Gives is an annual 36-hour online giving event designed to encourage community giving and to support the great work of Centre County nonprofits. The 2022 edition will start at 9 am on Tuesday, May 10, and end at 9 pm on Wednesday, May 11. During Centre Gives, donors may visit CentreGives.org to make secure donations to their favorite local nonprofit organizations. Your gift could also help qualify your favorite nonprofits to win additional cash prizes! This community event is hosted by Centre Foundation and supported by our community impact funds and partnerships with local businesses.
Stay tuned for additional details.