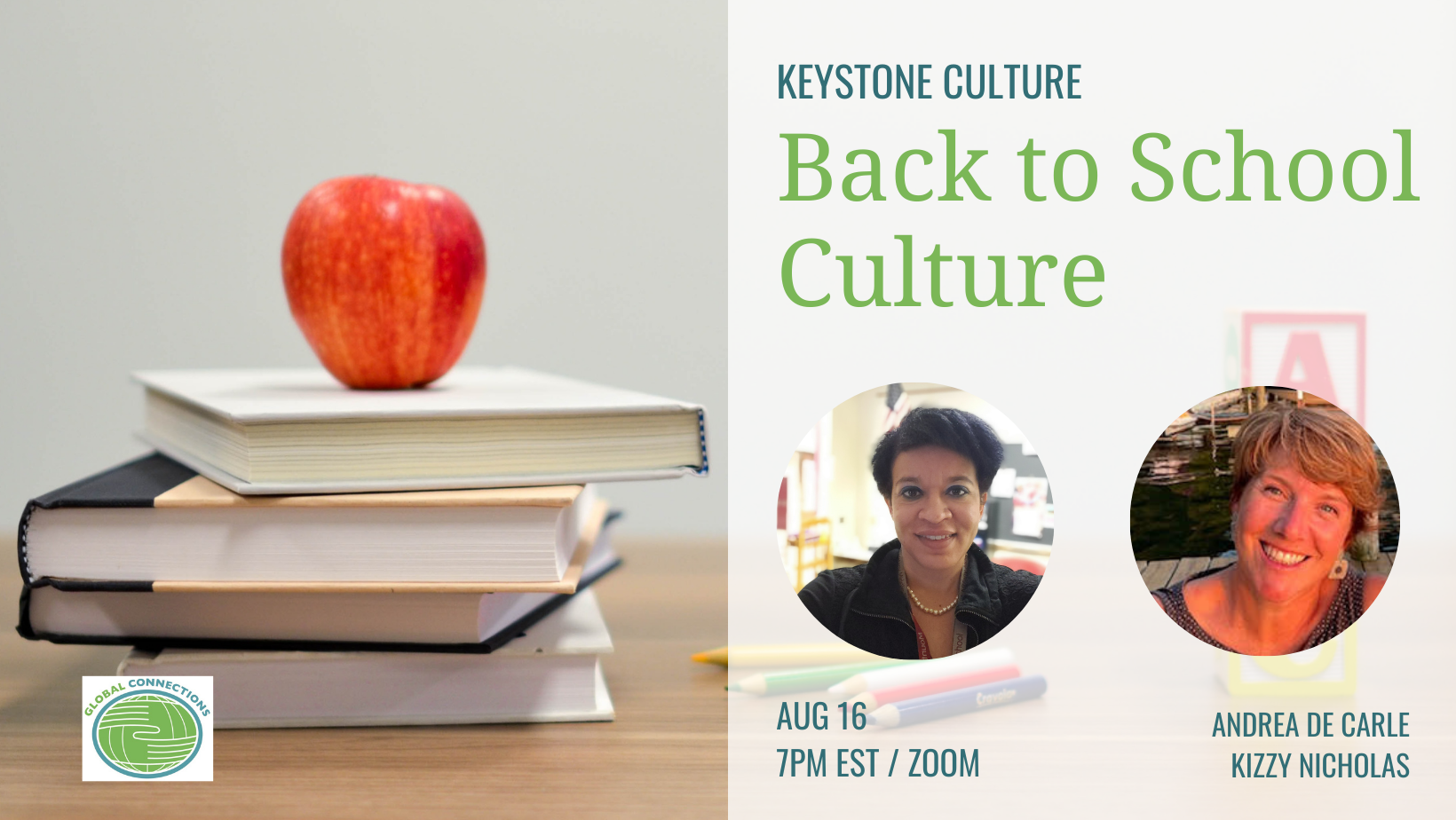 Come join us for our next installment of our Keystone Culture series!
The event will occur in Zoom. The registration email confirmation will include the link.
The August 2021 installment explores US School Culture with State College Area School District Educators Andrea De Carle and Kizzy Nicholas.  Kizzy Nicholas is a parent at Easterly Elementary, and Andrea DeCarle is a second grade teacher at Easterly Elementary School.  In the session we will be talking about best practices for preparing to go back to school, including how parents can find out important information, dialogue with teachers, getting to know your child's teacher, and the logistics of lunchtime. 
Register today to reserve your spot! https://globalconnections.wildapricot.org/event-4431332
We look forward to seeing you!