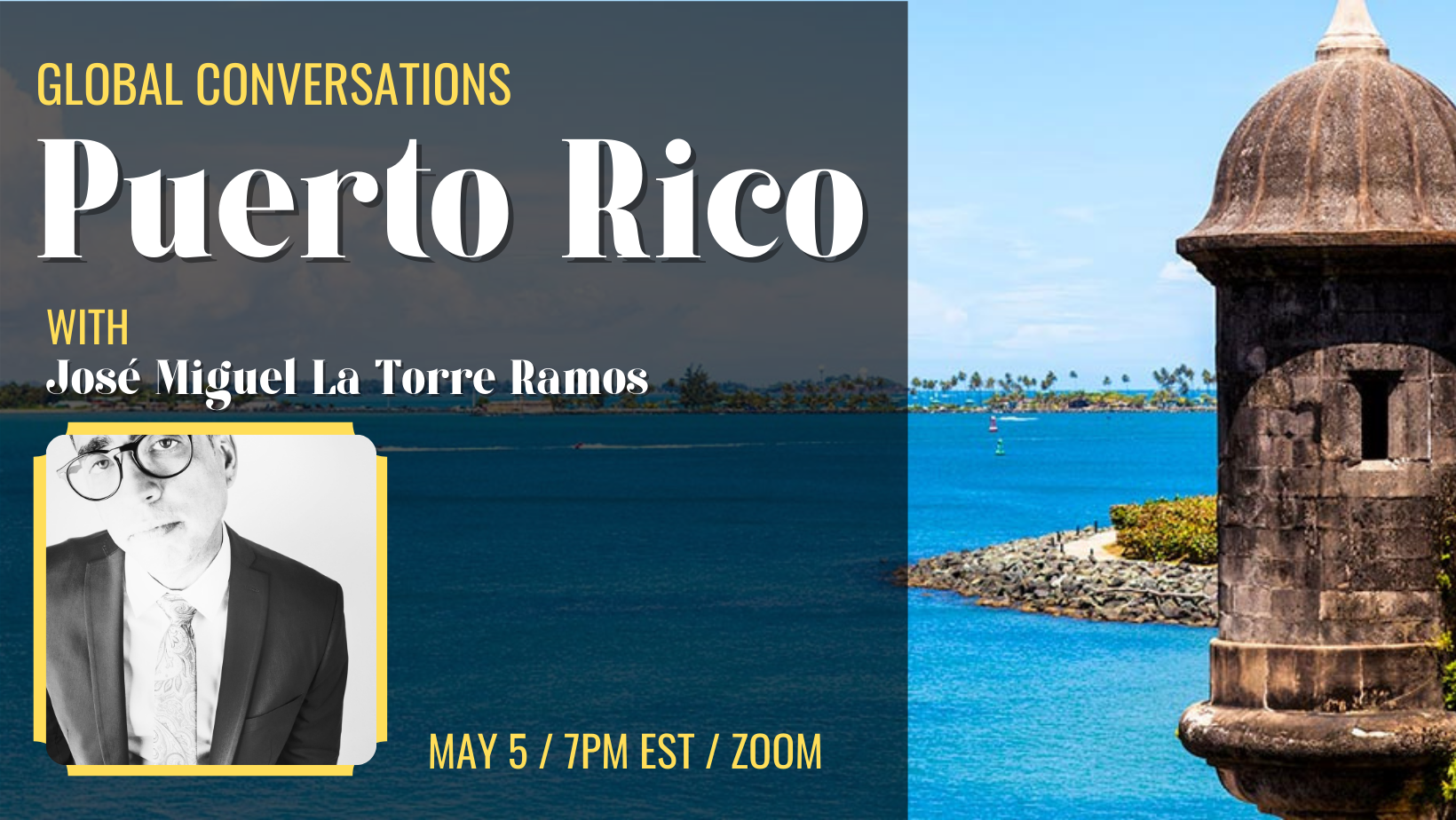 The May 2021 installment invites Jose Miguel La Torre Ramos to speak on his home of Puerto Rico. Learn about the history of the island, the culture, and how the island has overcame recent struggles.
More about our speaker:
Jose is from Puerto Rico and is studying at Penn State to receive a Masters in International Affairs and has a Doctorate in Philosophy from InterAmerican University of Puerto Rico. He wants to study and defend the right to education, health, and decent work as a human right. He is a member of the Diversity, Equity, and Inclusion Student Advisory Group at the Penn State School of International Affairs.