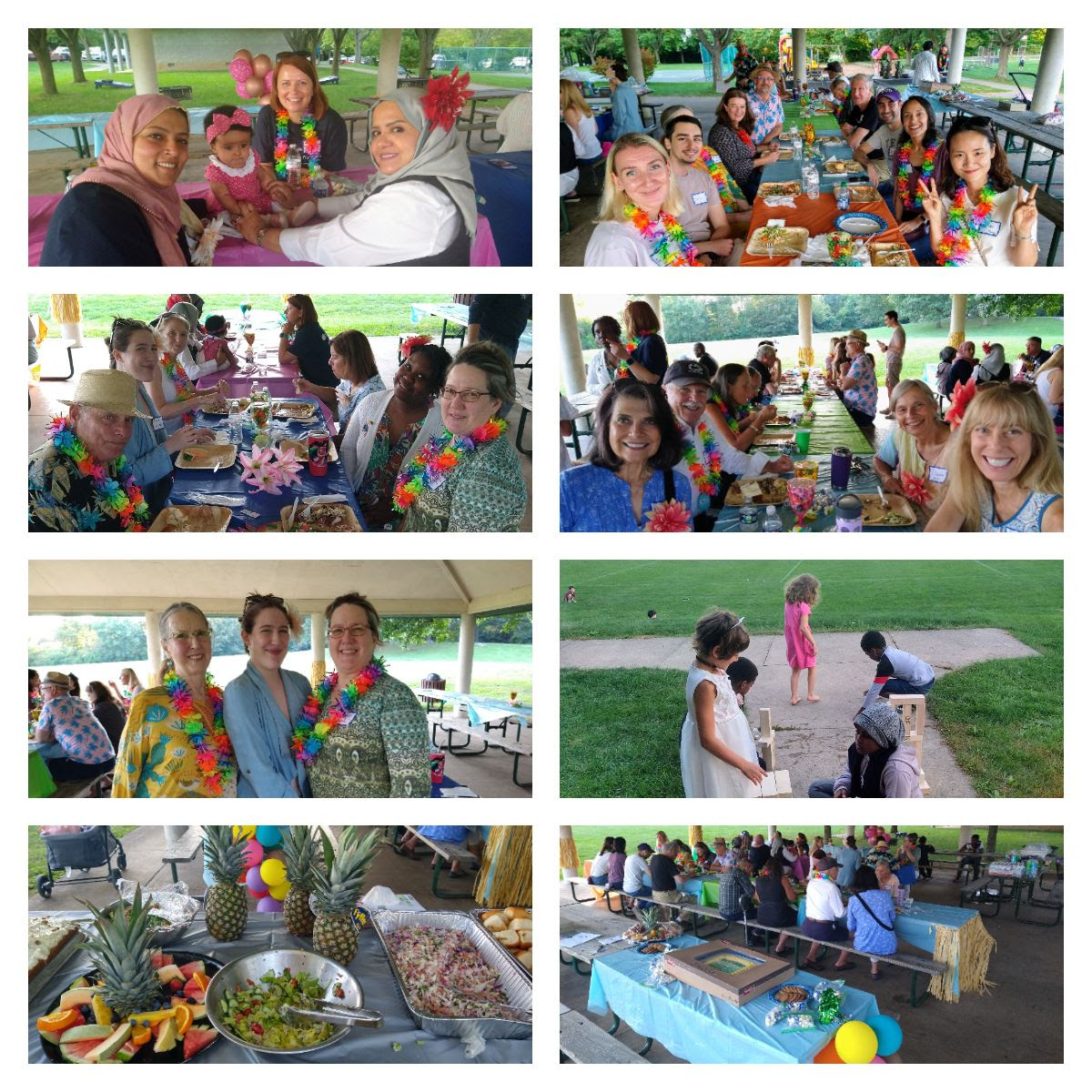 On Sep 18th, Global Connections celebrated our annual membership picnic at Tudek Park with a catered luau. We had the chance to interact with long-term members and newcomers, both international and American residents, we usually do not have the opportunity to see in person. Attendees shared their backgrounds, interests and inspiring visions of our world.
The luau also provided an opportunity to recruit new members. It was an amazing time we spent together eating, talking, and having fun. One of the two cakes was decorated with a picture of our members. Tudek Park was an ideal venue for the picnic, with its splendid natural surroundings. It was an occasion to say good-bye to our warm summer time and say hello to the upcoming fall season.
September also provided various opportunities to publicize Global Connections. We set up a display table at the annual State College Lion Bash on Sep 8th, joining scores of other community organizations in promoting their programs to the thousands of visitors.
Similarly, we were present on Sep 17th at the Municipal Building for the Multicultural Unity Fair. Heartful thanks to those GC members who volunteered for several hours at both events. We are working closely with the State College Area School District offering help – especially interpretation – to families in need of assistance.