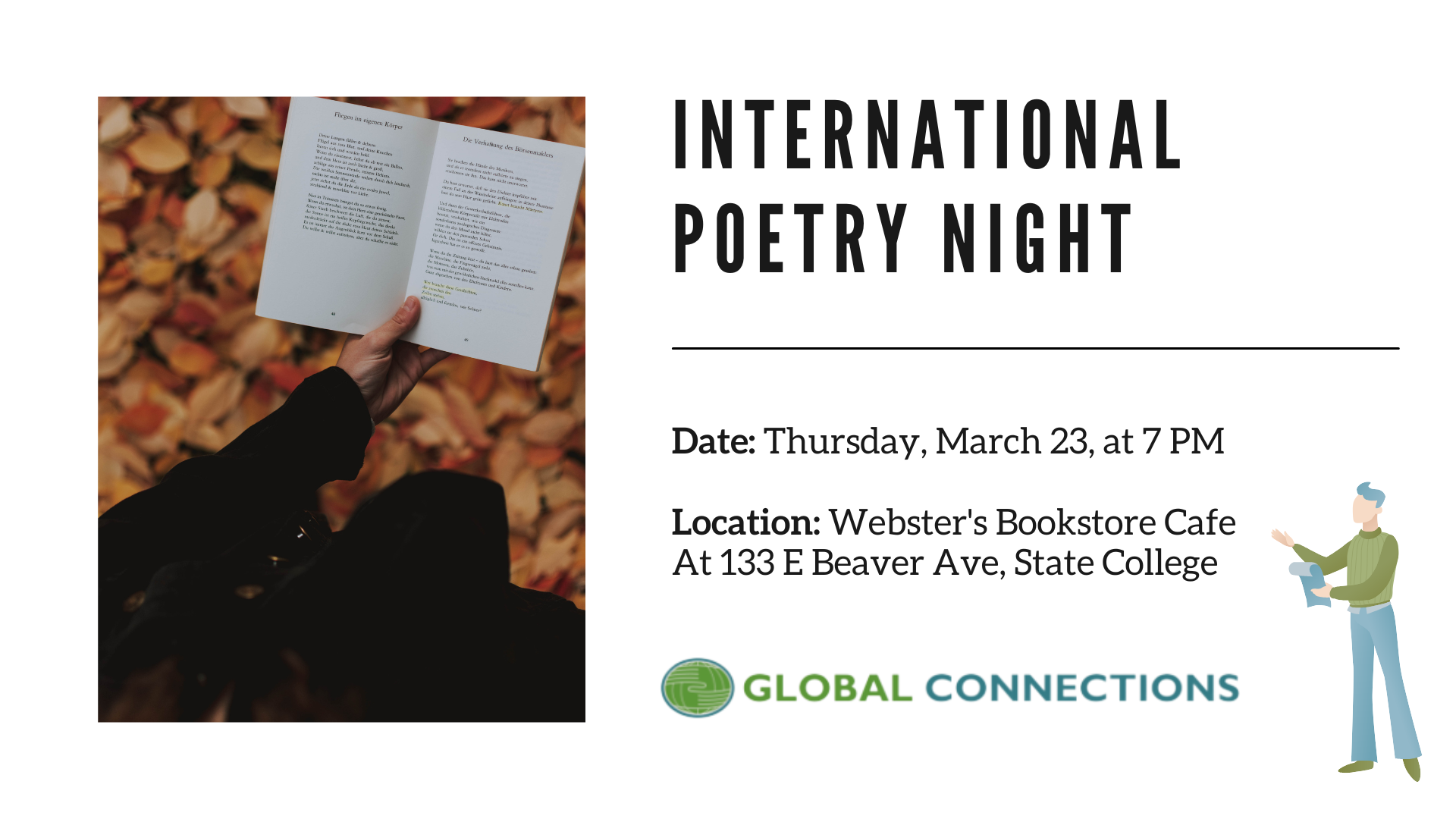 Global Connections will be holding an International Poetry Night at Webster's Bookstore Café. Everyone is welcome to step up and to share a favorite poem from a favorite poet in their own language and its English translation, or to share one of their own poems. Are you a poet? We'd love to hear which poets inspired you. But, if you prefer only to listen to others recite, you are also welcome to attend this inspiring event and enjoy a cultural night.
Where: Webster's Bookstore Café on 133 Beaver Ave, State College, PA 16801.
Cost: FREE and open to the public. Donations will be welcome.
Here is the link to register for the event: https://globalconnections.wildapricot.org/event-5162387
If someone wants to be a presenter at the event, please also register here: Registration for PRESENTERS