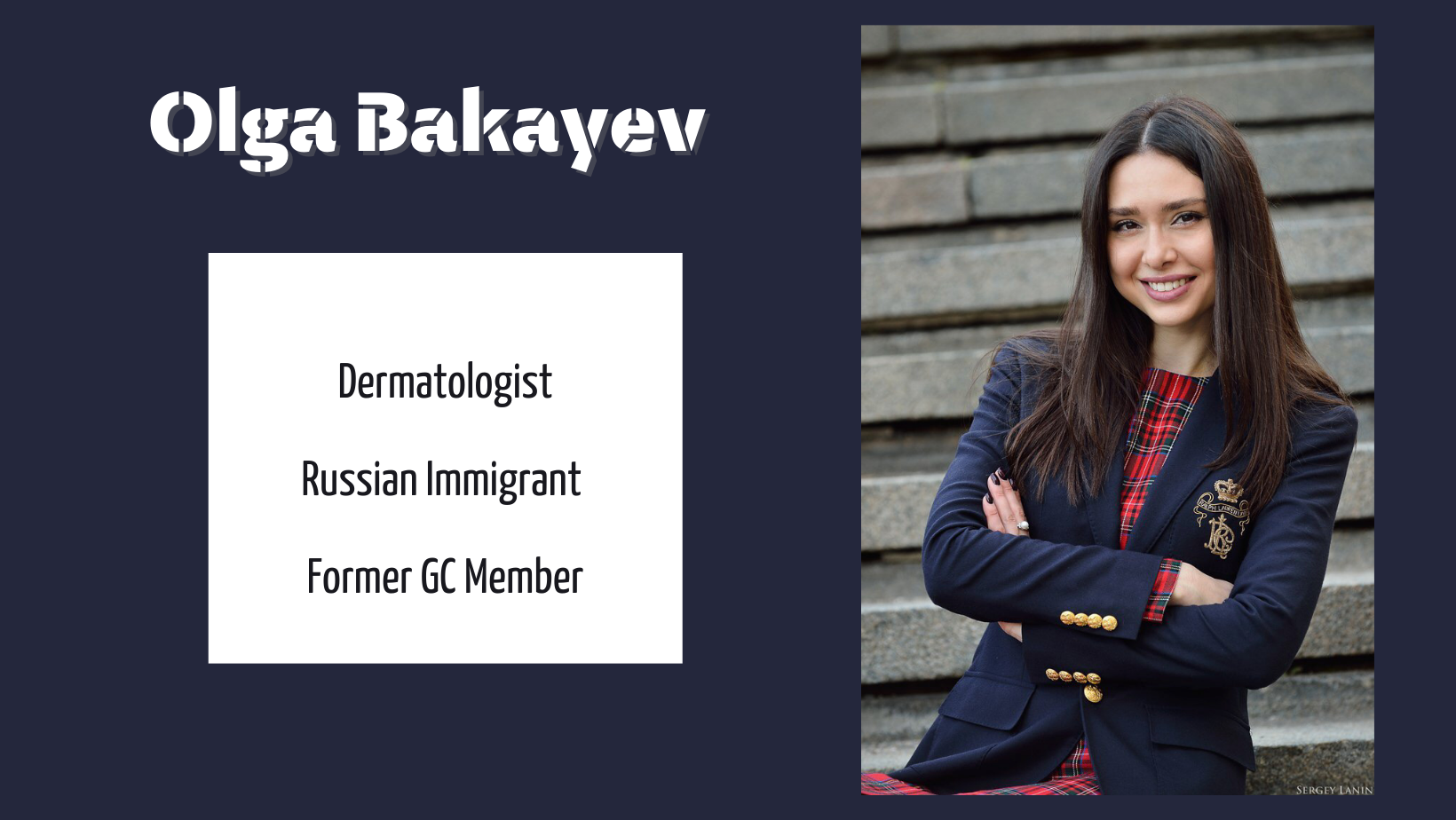 One of the very first things Dr. Olga Bakayev, dermatologist from Moscow, did when she relocated to State College in May 2019 was to join Global Connections (GC). "When I arrived in State College," Olga notes, "my English was nowhere near good enough to pass the US Medical Licensing Exams and get certified by the Educational Commission for Foreign-Trained Medical Graduates so that I could practice medicine in the US. Global Connections kept popping up as a good resource for learning and practicing English, so I joined up. I am really glad I did."
Olga started out in GC President Bob Persiko's English Language Classes (www.gc-cc.org/programs/english-language-classes/).  She then contacted Wenjie Fu at Penn State's Global Programs Office to learn about other available resources. Serendipitously, just a few days before that, GC Treasurer Bruce Truitt had offered to serve as a Global Programs Conversation Partner for Russian (and Spanish) speakers. Wenjie connected Olga and Bruce, and after an initial meeting on June 24, 2019, they began weekly sessions focusing on English grammar, usage, and conversation and on various aspects of the American experience. 
"I am thankful to Bruce for illuminating the similarities between English and Russian grammar. His insights helped me establish a strong foundation in the new language. I truly appreciate his patient and nonjudgmental approach, which enabled me to overcome the fear of speaking English so common among beginners," Olga noted. 
Olga also feels that "The process of integrating a new member into American society is often undervalued. Even if one has a good grasp of English, cultural differences and social barriers can still pose significant challenges to this integration. This is why I am so glad that Bruce not only taught me English but also helped me learn important things about US society, culture, politics, geography, the arts, and so on. We have worked together steadily over the last 3.5 years, even though I relocated to Brooklyn. And our regular meetings definitely helped me pass the first of the three Medical Licensing Tests I must conquer."
Olga recently surmounted another critical hurdle – she passed her U.S. Citizenship Test. "I am elated and proud to be an American. I could not have done it without Bruce's expert assistance or the support of Global Connections. Thanks so much!"