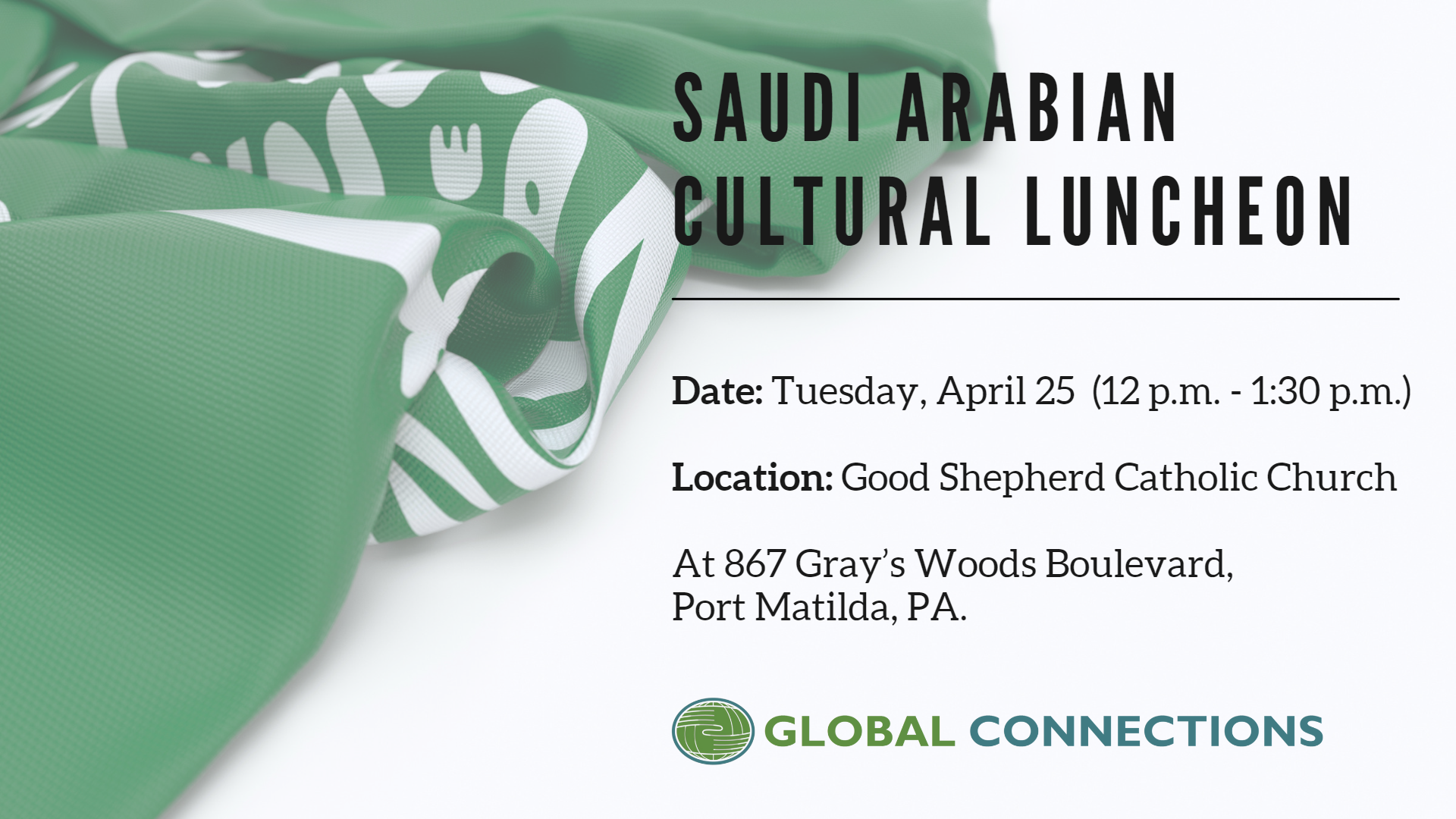 Global Connections (GC), Centre County's first and longest standing (since 1961) community-based, volunteer-driven non-profit international relations organization, will host a Saudi Arabian luncheon.
This gathering marks a welcome return to cherished Global Connections tradition and is our first in-person cultural luncheon since before the pandemic.
Native Saudis will prepare and serve hot and cold dishes from their country and make presentations on Saudi Arabian culture.  There will also be Saudi music and time for Q&A.
Interested in this unique event? Please, Register Here!
Admission charge is $10 for registered Global Connections members and $15 for nonmembers.