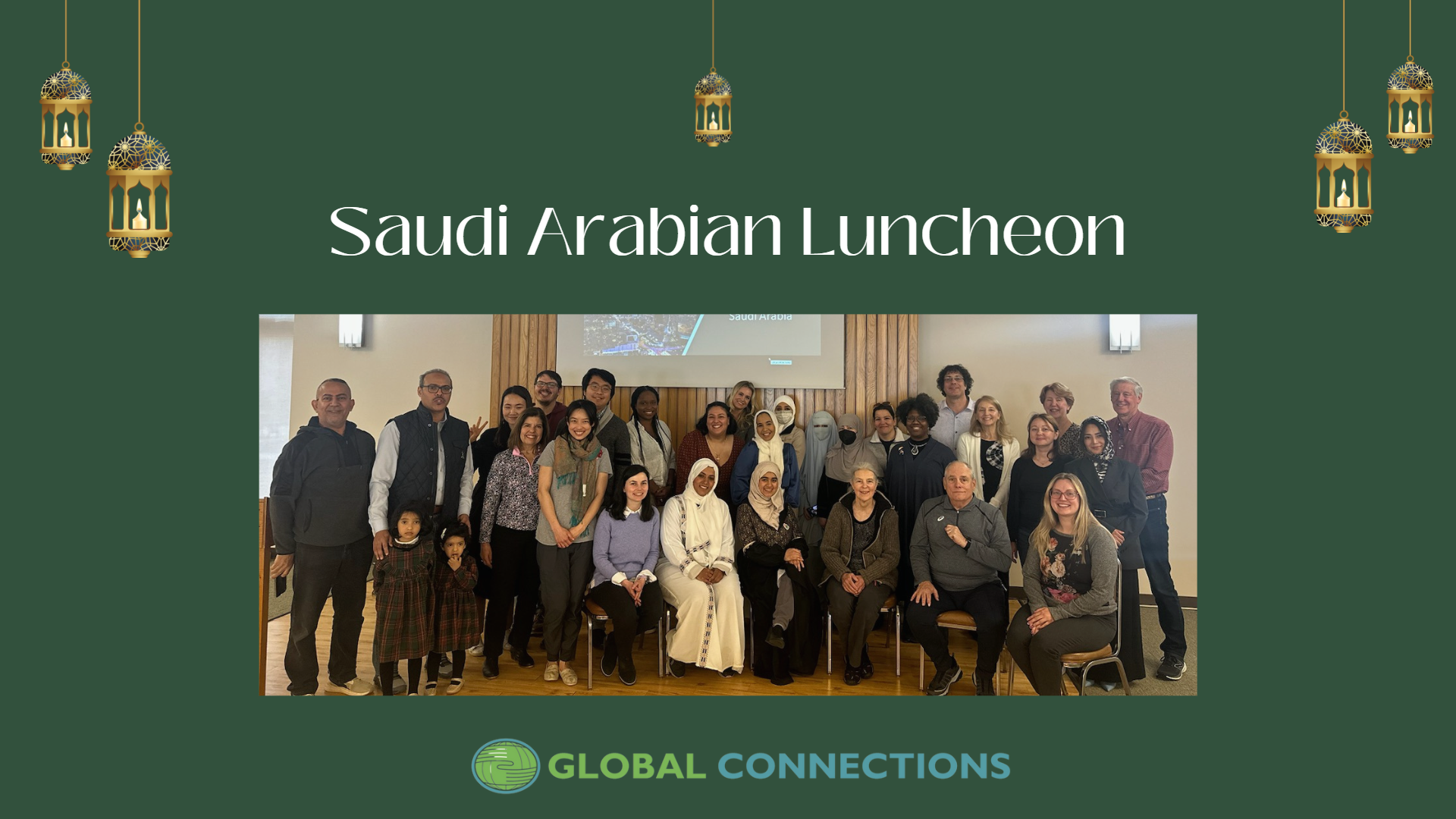 Tuesday, April 25, brought Saudi Arabia to State College when Global Connections hosted a Saudi-themed Cultural Luncheon at Good Shepherd Catholic Church in Port Matilda.
Heartfelt thanks go to Manar Salamah and her expert team of cooks who prepared a splendid array of Saudi dishes to serve to the 20 guests who registered for the event. Thanks, too, to GC member Abdulaziz Albawardi, who gave an interesting and informative presentation on Saudi Arabia's strategic goals for 2030.
After the two-year COVID-19 hiatus, we are overjoyed that GC is again been able to mount in-person Cultural Luncheons, one of the pillars of our many activities, We look forward to more such luncheons in the near future and will keep you posted as details arise.