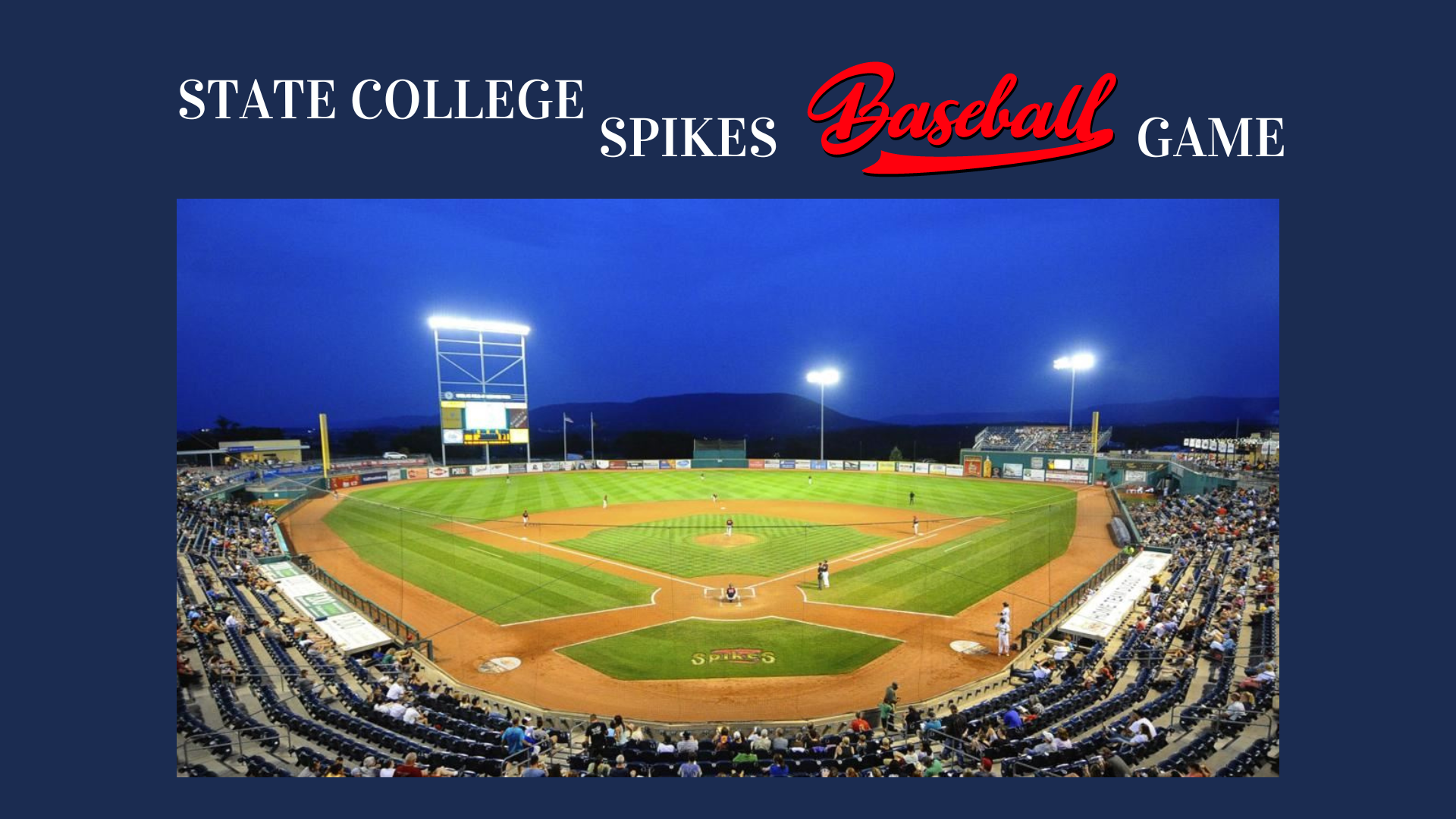 Come join other Global Connections members for an enjoyable evening of baseball, socializing, and eating. The Spikes will be playing against the West Virginia Black Bears. 
It's "wine Wednesday!" Adults can enjoy half-price glasses of wine supplied by Seven Mountains Wine Cellars.
When: Wednesday, June 21, at 6:35 PM
Where: Medlar Field at Lubrano Park (next to Beaver Stadium)
Who: GC members, family, and guests (prospective members)
Cost: $14 per ticket. Food and drinks extra
No need to pre-register for this event. Interested people should gather at the entrance near the ticket booths at 6:00 PM on June 21. Individuals pay for their own tickets after we choose a block of seats where we can sit together.
Baseball offers a unique experience in American culture. Even if you don't know much about baseball, a game like this can be fun. There is a festive atmosphere at the ballpark. There are areas for kids to play. The food and drink offerings are tasty. It's an opportunity to get to know other Global Connections members.