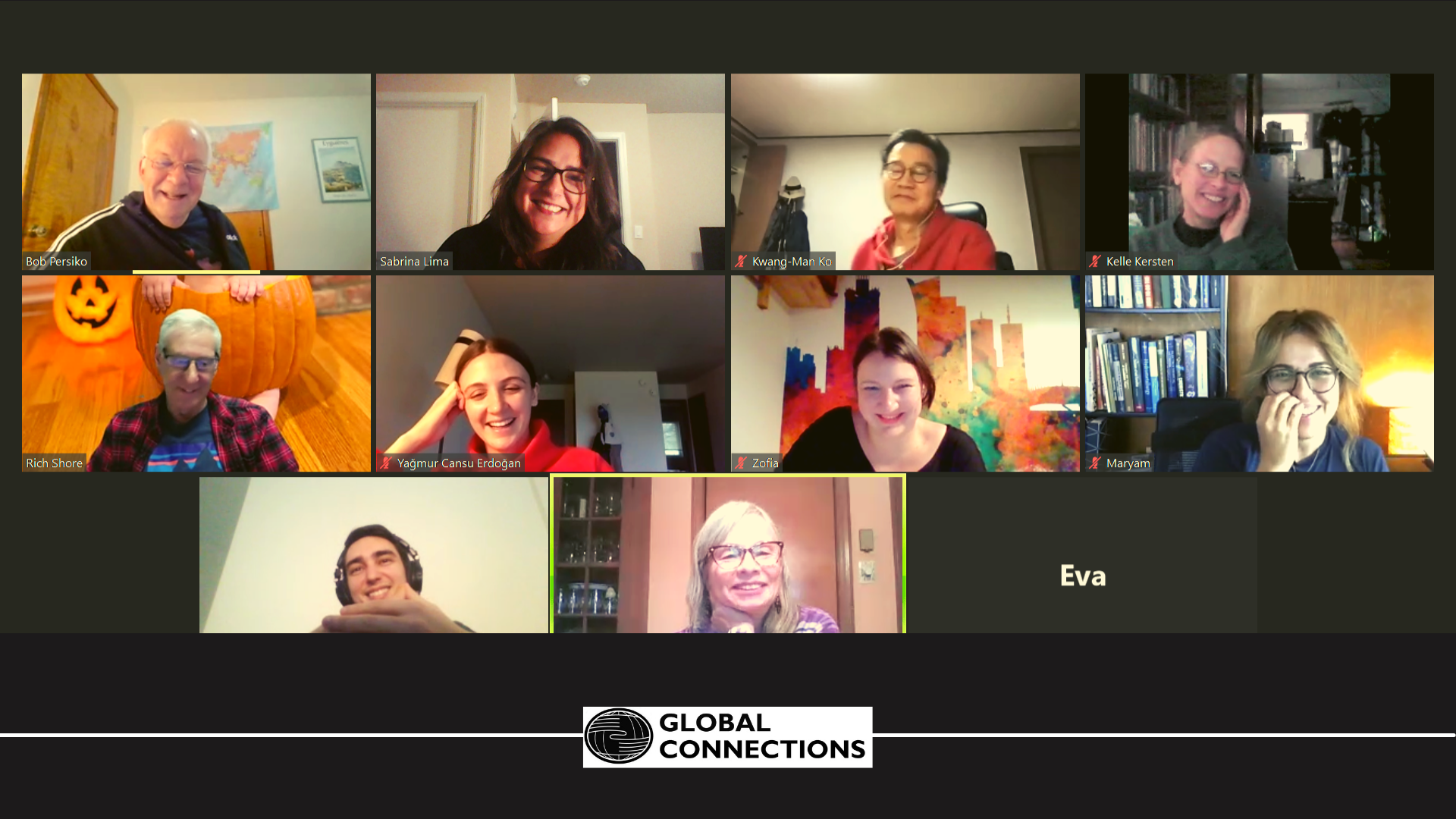 The members of the discussion group "Making Sense of the American Experience" meet faithfully every Tuesday at noon. In the final week of October and the first weeks of early November, we explored cultural differences around Halloween, the notion of cause and effect/randomness in our lives, and racial tensions. The group will gather in December at the home of one of the members for a potluck dinner to celebrate the year-end holidays.
The members of the English class are a lively group of men and women from 13 countries. In the past few weeks, we learned about "digraphs" and talked about the confusion between written letters and sounds. We've done lots of vocabulary building. We had a great discussion around a TED talk about the relationship between language and how we think. For written English, we examined word order and subject-verb agreement. This activity is as much about community building as it is about language learning.
Do you want to be part of one or all of these activities? Contact Bob Persiko to have more information ([email protected]).