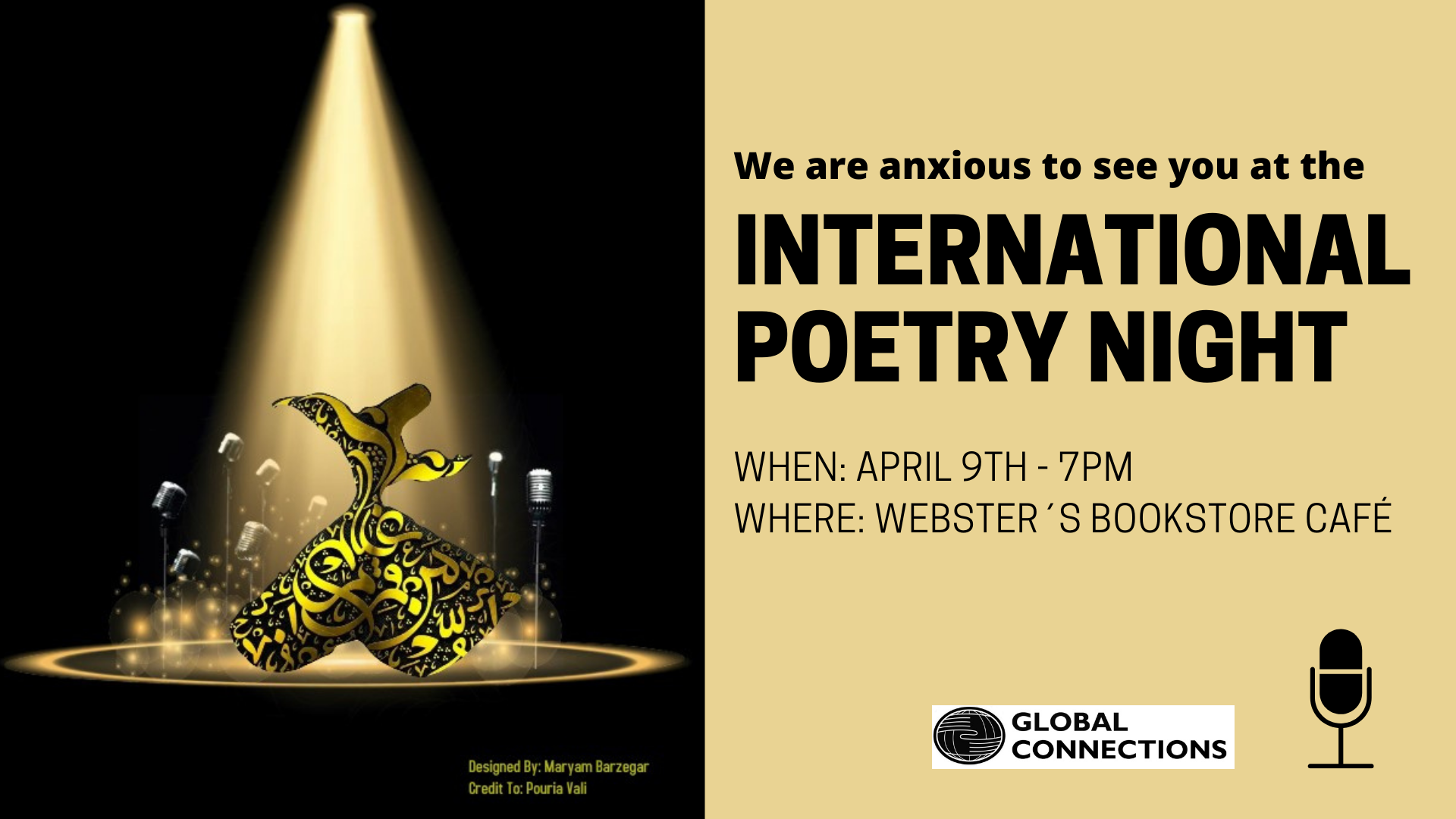 "The poetry is the eternization of the moment", said the Brazilian poet Manoel Bandeira. You are Global Connections' special guest to eternize a moment of open mics to show the beauty of poetry all over the world.
In honor of National Poetry Month, Global Connections will be holding an International Poetry Night. All members are welcome to step up and share their favorite poem from a favorite poet in their own language and its English translation or share one of their own poems.
Let us know which poets have inspired you. Are you a poet? Come share your work or a poem that's touched your life. If you prefer, only attend this inspiring event and enjoy a cultural night. It will happen at Webster's Bookstore Café (133 E Beaver Ave, State College), on Saturday, April 9th, at 7 pm.
The registration is free for all Global Connections members.
Global Connections is a non-profit and all-volunteer membership organization. We welcome people to register for membership and pay dues of only $10 per year.
Click here to access the registration link for the International Poetry Night.