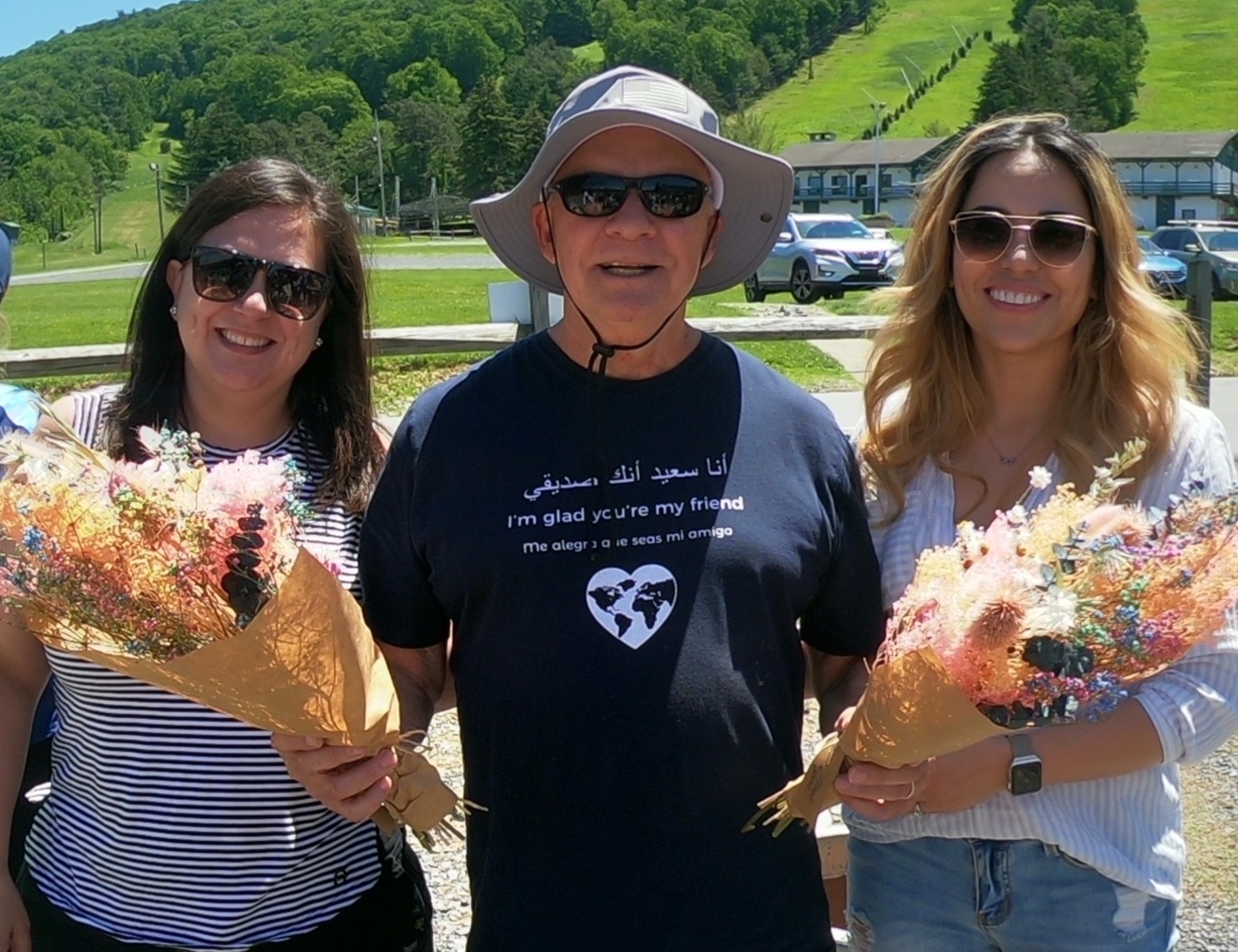 Sabrina Lima and Maryam Barzegar, who also serve on the Executive Committee, are moving away from State College. Maryam will move to New York, where her husband has been awarded a post doc position at Columbia University. Sabrina is going to Nashville, where her husband will teach architecture and be head of the digital fabrication lab at Belmont University. 
Maryam wrote about what GC has meant to her in the following words: "Global Connections is my first home here and I feel connected to that. Last year before joining the discussion group, I was so depressed and felt alone. I didn't have motivation to go out even for a walk, because I was thinking I don't belong here. But yesterday (June 4) I had so many friends to have a picnic with and spend time with, and it's all because of you and your efforts to make a friendly welcoming environment for new people in the group."
Sabrina also told a little bit about her involvement with GC: "I arrived with my family in State College in 2020. Only two months later, the pandemic started. The world took a completely different way. At that point, we had to lock ourselves at home to keep safe. Mother of two children and full of uncertainty, I feared for our future. I was worried about our health. I also was worried about our mental health. I was already starting to get involved with Global Connections when the pandemic (and the lockdown) started. At that moment I imagined that I wouldn't be able to study and meet new people. But it didn't happen. Despite all the craziness of the situation, Global Connections kept working. They moved some activities to a virtual area. In a short time I was taking part in book groups, English classes and a discussion group. More than helping me to improve my English skills, Global Connections made me feel part of something bigger. They gave me good friends, helped me to engage myself in this amazing community and also to be ready to face new challenges. I truly appreciate all Global Connections helped me to achieve. The circumstances were not the best, but GC's volunteers never gave up. This is an amazing project. Long live Global Connections." 
Sabrina and Maryam, we appreciate all your efforts for Global Connections. We wish you all the best in this new moment of your lives.